We are providing many paragraphs, long essay in very simple language with the boundaries of different words here. Here you can find Essay on Educating a Girl Child is to Educate the Whole Family in English language for students in 1000 words. In this article cover Topic :Female education, an important factor for all round progress, The importance of educated mother in society, The significance of female education in different fields, Reasons for deprivation of girl's education, Literacy rate in India, Various programmes and policies taken and Educate a girl, means educate the next generation.
It is said that "if we educate a man, we educate only one man, but if we educate a woman, then we educate the whole family". Education plays a major role in the socio-economic development of a nation. A nation can be educated in the true meaning of this word, when its entire population is educated. Most people think that the contribution of men in society is more than women
But now women have shared equal responsibility in every area of ​​society. Therefore, women's education is important for the progress of all rounds of the country. If we want democracy to succeed, then the woman should be educated. They are real builders of happy homes.
Women's education is very important because women are the first teachers of their children. Children receive the first lesson in their laps, so if they are educated, they can make their sons and daughters fully shaped and fitting. French ruler Napoleon said, "The progress of the nation is impossible without trained and educated mothers. If half of the people of my country are not educated then almost half will be ignorant".
Education enhances the intellectual, social and emotional development of women and enables them to fulfill their basic needs of daily life. It helps in reducing inequalities in society. An educated mother will have high hopes for the educational success of children and will be encouraged to develop their own high expectations. An educated mother is more likely to have health related information to ensure that her children get proper vaccines for their health and provide healthy meals, which are beneficial to nutrition.
Apart from this educated women, they help in reducing the population of a nation. They also help in reducing child and maternal mortality rates. The possibility of reducing the risk of domestic abuse and reducing them is likely to make the confidence of an educated woman and making the right decisions. It all contributes in a positive and positive manner to society and the country.
However, still much of the women education in many parts of India has not been given importance. For some reasons dowry, child marriage, caste system and Padda system are popular in society. Many people in the rural areas believe that a girl is a 'pardon' and money will be required during the marriage given in the form of dowry. Thus, investing money for their education is considered as garbage
Another reason for the lack of education of a girl is child marriage. It is a great belief in people in India that by getting education for a girl it is more important to be talented in domestic work. This forces the girl to focus on the work of the house. In many places, the caste system is so strong that the lower caste girl is not allowed to go to schools where high caste girls are studying.
If you look at the percentage of educated people, there is a big difference between the male and female literacy rate in India. According to the 2011 census, the percentage of literate males in the states is 82.14 and female is 65.46%, female literacy rate is highest in Kerala and Mizoram, respectively, while 91.98% and 89.40% are women whereas Rajasthan has the lowest female literacy 52.66% .
There are modern policies adopted by the governments behind Kerala's high literacy rate. The policy of aided school adopted by the EMS Namboodeepad government paved the way for private entrepreneurs to start schools with government assistance. On the other hand, in the state of Rajasthan, the reason for the low female literacy rate is the parental thinking, for which the boy's education is more important. The tradition of child marriage prevailing in the state is another factor for such a low rate.
The Government of India had initiated various programs and policies to ensure that a girl will not get any chance of getting education. After independence, the government set up a national committee on women's education in 1958 and recommended that women education be equal to male education. There are some important schemes / policies introduced by the Government of India for the education of girls.
In order to promote adult education, especially for women, literacy India Mission was started for female literacy in 2008 under which public education centers were set up.
To set up residential upper primary schools for Kasturba Balikika School girl.
National Program for the education of girls at the primary level for the reduction of those leaving school by giving special attention to weak girls.
National Secondary Education Campaign to provide basic infrastructure for girls' hostel for secondary education.
Ladies' plan to change the situation of the girl child in the family. Daughter's girl gets free education and promotion, with whom she will be allowed to pass after the age of 18 and 12th.
Beti Bachao, Beti Padhao started in 2015, with the aim of creating awareness and improving the efficiency of welfare services for women.
Beti Bachao, Under the Beti Padhao campaign, the Sukanya Samari Yojana was started in 2015 to fulfill the high education of girls and the expenses of marriage.
The educated girl can take care of any kind, see responsibility examples, Kalpana Chawla, Kiran Bedi, Sonia Gandhi, Sushma Swaraj and so on, everyone has earned a name in the society of our country. For the education of a girl, it means that the next generation is well educated, full of qualities, free from useless superstitions, capable of doing good for faith and family, for society and for the whole country. Today's girl is tomorrow's mother
He is the most important and respected institution he should be given all the necessary education, while ignoring him, to make him illiterate, we are creating an illiterate and ignorant generation. Therefore, it is absolutely right that educating a girl's child means educating the family. Unless the right instruction is given to the girls in the right direction, the development can not be accelerated. Swami Vivekananda has rightly said, "Educate your women first and leave them yourself, they will tell you what is needed for reforms".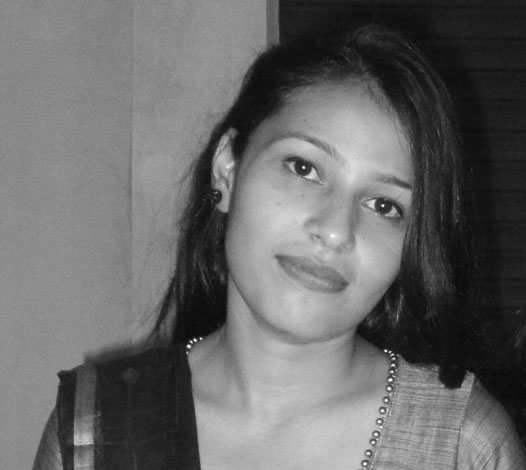 Dear Reader, My name is Manisha Dubey Jha. I have been blogging for 3 years and through the Fast Read.in I have been giving important educational content as far as possible to the reader. Hope you like everyone, please share your classmate too. As a literature person, I am very passionate about reading and participating in my thoughts on paper. So what is better than adopting writing as a profession? With over three years of experience in the given area, I am making an online reputation for my clients. If any mistakes or wrong in the article, please suggest us @ fastread.ait@gmail.com
Read More.