We are providing many paragraphs, short essay in very simple language with the boundaries of different words here. Here you can find Essay on Today Social Problems in English language for 5,6,,7, 8, 9, 10, 11, 12, and banking or other competetive exams students in 450 words.
Introduction - The meaning of social problem-the conditions arising out of the behavior of humans or groups, which are the challenge for basic social values, and the challenge to which the majority of the society experiences the need to perform the expected creative work, they are the social problems. Goes.
Problems of society -In modern era, there are many kinds of problems in our society, which are as follows

(1) Racial discrimination - The caste discrimination in our society is an important problem. With this caste discrimination, on the one hand the attitude of humanity is blurred, on the other hand many talented youths are deprived of their progress.
(2) Woman-exploitation - In today's time, men consider women as a caretaker and torture her many types. In ancient times, the woman who is considered as a sacrifice of prejudice and affection, is being exploited by the Bahukht in modern age.
(3) Dowry practice - Dowry practice is a curse for our society. Many young men climb dowry every day. Due to this curse of the dowry, suitable and beautiful women are tied with ineligible and unskilled youth, due to which they carry their burden like inhuman animals.
(4) Unemployment - today is the biggest curse of unemployment problem. Our country suffers from unemployment both educated and uneducated. The troubled educational youth of the unemployed committed theft, robbery and other similar economic, social crimes.
(5) Corruption - corruption in our country is increasing day by day. No work is possible in government offices without bribe. Although bribery and bribe are both crimes of bogus types, but knowing this, we have to pay bribe to government employees to do our work.
(6) Population growth - Due to the increase in the population at today's fast pace, population growth is becoming a big problem for our country and society.
(7) Disciplinaryness - The rule of the society due to indiscipline are mishandling, due to which social problems are increasing day by day.
(8) Drinking - Drinking is an ESI social evil which frustrates the means of society. Drinking plays an important role in destroying the ethical, economic and cultural values ​​of society.
(9) Problems of pollution - Today the smoke and garbage of factories are contributing most to the increase of pollution. Where another air is polluted, the water of the other and other rivers is becoming poisonous.
Epilogue - Problems of society can not be ended only by making laws, for this it is very necessary to change the mindset of society. For the diagnosis of this problem, all the people of the society have to be committed and committed, otherwise these evils will be tarnished like the body of the society and this structure of society will collapse.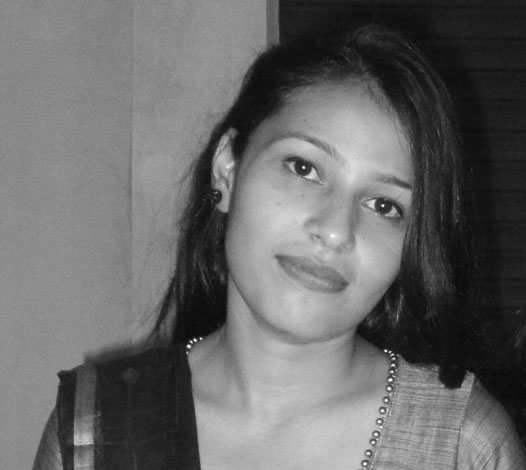 Dear Reader, My name is Manisha Dubey Jha. I have been blogging for 3 years and through the Fast Read.in I have been giving important educational content as far as possible to the reader. Hope you like everyone, please share your classmate too. As a literature person, I am very passionate about reading and participating in my thoughts on paper. So what is better than adopting writing as a profession? With over three years of experience in the given area, I am making an online reputation for my clients. If any mistakes or wrong in the article, please suggest us @ fastread.ait@gmail.com
Read More.