Software engineering is an area which is important for computer technology as a whole. Software is required to run computer hardware, these software is manufactured by software engineers. In today's era of technology, as the world progresses, the interest of the people is growing rapidly towards the computer and the Internet.
There are many students in our country, who are more interested in computer and want to become a software engineer in the future. Which course do you need to enter to become a professional software engineer? In this regard, you are elaborating on this page.
How to become a software engineer?
Software engineers are also called system analysts, computer systems and mathematical analysis theories, develop, design and evaluate computer systems and applications, which enable computers to perform specific tasks. Software engineers have been divided into two features. Computer Application Engineer and Computer System Engineer.
Computer app engineers analyze the specific usage programs for the user's requirements to design, manufacture, and maintain a wider-centric computer application software. Computer system engineers build, develop and organize computer systems for large organizations.
Bachelor Degree in Computer (4 years)
To become a software engineer, it is necessary to get a bachelor's degree in computer science, this is the traditional minimum degree of this area. Bachelor degree programs show students in a comprehensive curriculum, which provide the basis in mathematics and computer science. This gives students a broad understanding of programming, software architecture and software testing. They can also take special courses in the application areas, such as networking or embedded systems.
Associate Degree (two years)
Most companies prefer a four year degree holder. As a collaborative degree, this is a good option for entry level jobs in any area. Students can select large companies in many related fields, such as software engineering technology or software system engineering. The curriculum is based on the basic principles of software engineering, programming languages ​​and modern methods.
Booting Coding (8 to 12 Weeks)
Coding Bootcamp is a relatively new educational path for interested software engineers or developers. These programs are usually between eight and 12 weeks. At graduation level, students should be prepared for entry-level careers as software engineers or developers.
Learn Computer Programming Language
If you want to be a software engineer, it is very important for you to have knowledge of some computer languages, such as C language, C ++, Java, Python, C-word etc., because you have not created any software without computer language Can If you do a degree in courses like Computer Science Engineering, BCA, Bachelor of Information Technology, you are given these courses.
Improve programming logic
To become a professional software developer, you have to improve your logic, as many software is created in the computer, it is necessary to apply logic, then you can create a better software. For this you have a separate logic building course in Bachelor degree such as Computer Science Engineering, with the help of which you can improve your logic.
Try making software
If you have acquired the knowledge of computer language, then you should try to make the software, it will develop the skills in your coding, and gradually you will understand how a software is formed. What you need to create a software, you can not become a better software engineer by earning just book knowledge.
Do internship
If you have completed degree in computer science, after this you have come to create small software, then you should go for a fresher internship in a company, you will be able to understand how the software is formed. And your coding skills will get more impressive, as well as you will experience in software development.
Master the degree in computer application
If you want to become a good software engineer as well as to get good salaries, then it is very important for you to master a master's degree. For this, you can study for courses like Master in Computer Science (MCS), Master in Computer Application (MCA) etc.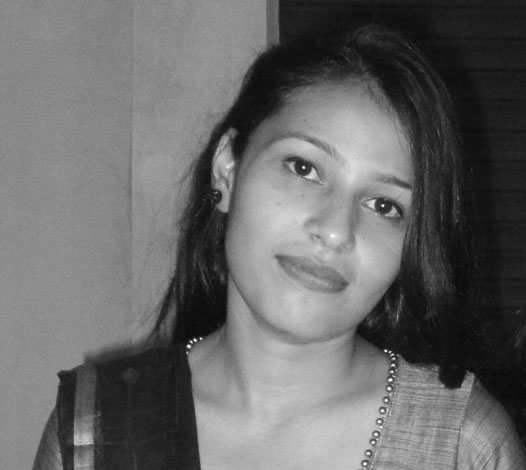 Dear Reader, My name is Manisha Dubey Jha. I have been blogging for 3 years and through the Fast Read.in I have been giving important educational content as far as possible to the reader. Hope you like everyone, please share your classmate too. As a literature person, I am very passionate about reading and participating in my thoughts on paper. So what is better than adopting writing as a profession? With over three years of experience in the given area, I am making an online reputation for my clients. If any mistakes or wrong in the article, please suggest us @ fastread.ait@gmail.com
Read More.