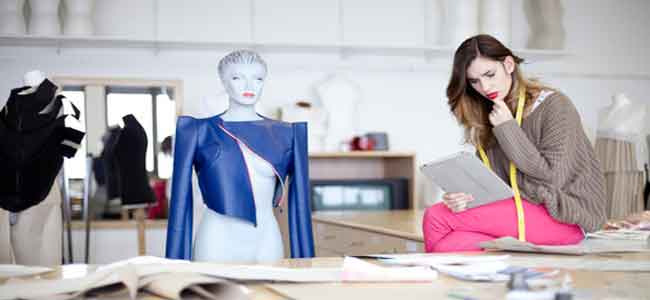 Before going to any party, marriage, we use beautiful and new design clothes. Fashion has completely changed the lives of people at the global level today. The growing trend of fashion designing is appealing to make youth a career in this field today.
If you want to keep pace in the fashion world, then fashion designing can be a better option for you. How to start a career in fashion designing? In this regard, you are elaborating on this page.
How to get started
For the students who are interested in the field of fashion designing, complete 12th education through any stream and then prepare for entrance exams taken by fashion designing institutes. There are many such educational institutions in our country, in which students are given courses related to fashion designing. During the course, the students are not only told to make garments wearable in different colors and shapes, but also to design concepts for new designs, fashion markets, customer preferences, garmat manufacquery and technical specifications. Is also taught about.
Course
Today's era is a fashion age. These days there are many diploma and degree courses in fashion designing. Some of these are traditional, and there are new courses designed by looking at the demand of current time. Various institutions have provided 3 to 4 years of graduation degree course and post graduation courses.
Courses Design These Fashion Designs
1.Beach Degree Designing These Fashion Designing & Textile |
2.B.Sc. These fashion and apparel design.
3. M.A. Design Fashion & Textile |
4.DeepLoma Inn Design |
5.pg Diploma In Design |
Today, in addition to fashion designing, the Fashion Communication Course is also more like the students. Under this course, except for apparel designing and garmat manufacturing, full details of the fashion world are given, in which information about photography, graphics designing, styling, visual merchandising etc.
Possibilities in careers
1. Opportunity to work in fashion houses of fashion designers.
2. Job possibility in Garmet and Textile Export House.
3. Exclusive and branded fashion showrooms business.
4. Journalists, magazines, web portals and fashion journalists in television.
5.Fashion PR Professionals |
6. Fashion Brand Manager |
7. Fashion Event Designer.
8.Retal Merchydisar |
9. Fashion Consultant.
In addition, fashion graduates can open their own business, which is a better option in fashion designing.
Course fees
Institutes like National Institutes of Fashion Technology, where fees for designing curriculum are Rs 1.2 lakh per annum, the fees for courses related to fashion designing in private institutes start at Rs 2.5 lakh annually. This fee is mostly taken per session.This course is available in Bangalore, Hyderabad, Kangra and Mumbai centers other than Delhi, and keeping in mind the demand of the industry, it is also planning to start it in more than the Centers.
Educational loan
To make these types of courses, loans up to Rs 10 lakhs in India and up to Rs 30 lakhs for education abroad for the degree courses in fashion designing under both government and non-governmental banks, professional and vocational courses. .
Starting salary
After becoming a fashion designer, if you start assisting a designer, a designer, you can get a monthly salary of 15 thousand rupees. Earnings in your own business depend on your way of working and clients.
720 crores Indian fashion industry
The Indian fashion industry is about Rs 2.7 lakh crore, out of which approximately 1.62 lakh crore garmat is used only in India, while the rest is exported.
According to some reports in the fashion world, in the year 2020, this market will increase to about Rs. 6.75 lakh crore per year with a growth rate of about 13 to 15 per cent. In the first quarter of this year, in the April to June, the readymade garments business has grown at a rate of 10 percent.
Institutes running the course
1. National Institute of Fashion Technology.
www.nift.ac.in
2. Pearl Academy of Fashion, Delhi.
www.pearlacademy.com
3.Vogue Institute of Fashion Technology, Bangalore.
www.voguefashioninstitute.com
4. School of Fashion Technology, Pune.
www.softpune.com
Symbiosis Institute of Design, Pune.
www.sid.edu.in
6. National Institute of Fashion Technology, Mohali.
www.niiftindia.com
7.J.D Institute of Fashion Technology, Delhi.
www.jdinstitute.com
8.The National Institute of Fashion Design |
www.nifd.net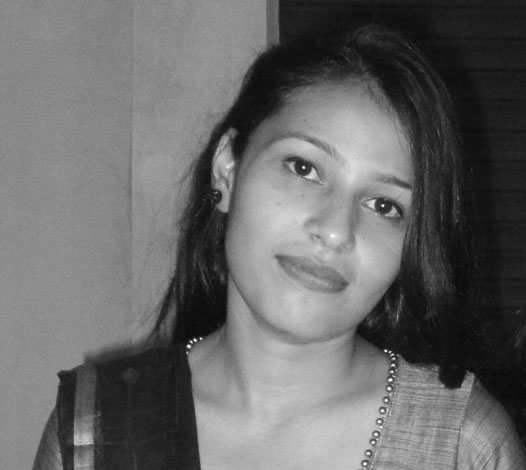 Dear Reader, My name is Manisha Dubey Jha. I have been blogging for 3 years and through the Fast Read.in I have been giving important educational content as far as possible to the reader. Hope you like everyone, please share your classmate too. As a literature person, I am very passionate about reading and participating in my thoughts on paper. So what is better than adopting writing as a profession? With over three years of experience in the given area, I am making an online reputation for my clients. If any mistakes or wrong in the article, please suggest us @ fastread.ait@gmail.com
Read More.