Today we are going to tell you how to become a PCS. How to prepare - How to become a PCS - Read which books to prepare for PCS, how to prepare for UPPSC -PCS..People come to the top of the state level examinations; Many people in the minds of people about the state's Civil Services Examination- PCS exam How many papers are there in the PCS exam, how many exams are in the PCS exam, Age should be required for the PCS test - which book for the PCS exams - so today, through this post, Answers to questions that are related to PCS Pre Exam and PCS Main Exam - Let us first tell you about the format of the PCS exam, then see again that UPPSC How to prepare for PCS exam.
About the format of the PCS exam
Format of PCS Preliminary Examination - PCS Pre Exam Format
Number of Paper in PCS Pre: PCS Pre. Exams will have 2 compulsory papers in 2 shifts.
Marks Points in PCS Pre: Both Paper will be 200-200 Marks. Whose time is 2-2 hours.
Number of PCS Pre Exam Questions: In Objective Type of Papers, 100-150 Questions can be asked.
Qualifying Marks: The second paper will be on the CSAT pattern. With 33% of Qualifying Marks
PCS Main (Written) Exam Format - PCS Mains Exam Format
PCS Mains First Paper: General Hindi, 150 marks of 150 marks in PCS Mains, General Studies
PCS Mains Second Paper: 150 marks of General Hindi, 150 marks in PCS Mains, General Studies
Time: For the two paper set a total time of 2-2 hours
Subject in Main Exam - UPPSC - PCS 2017 Examinations - Information about the optional subject
The UPPSC only has to take two subjects. These two are of 800 numbers. They have four papers, that is, each paper number 200. In Uppcs, the GS paper 400 is of the type of Objective type. There are two 200 numbers of paper. Uppcs have a paper number 150 in Hindi. Similarly, there is a paper of 150 number of essays in which 3 essays are written. These essays are divided into three sections and one essay is made from each section. The interviews in Uppcs are of 200 numbers. Thus, the examination of Uppcs is a total of 1700. Out of which if 1150 points, the position of the SDM is received. Less than this, the remaining posts are received, such as the police sub-superintendent, the district panchayat officer, the cadre officer, the service officer.
As we told you, in the examination of UPPSC, you will have to take 2 papers as optional subjects.
Agriculture
Biology / Zoology
Chemistry
Physics
Mathematics
Geography
Economics
Social Science
Philosophy
Geology
Psychology
Botany
Law
Animal Husbandry & Veterinary Science
Statisticss
Management
Political Science & International Relations
History
Social Work
Anthropology
Civil Engineering
Mechanical Engineering
Electrical Engineering
Commerce & Accounting
Public Administration
Agricultural Engineering
Defense Studies
Interview or Personality Test - UP (eg Public Service Commission) PSC Interview / Interview
Qualifying the Chief Exam or the Mains Examination will also have to give Personality Test. Afterwards, the final merit will be formed by adding the interview and main exam marks.
Total Marks of the interview is 200.
Your interests may be asked about academic background.
Often, general awareness, intelligence, eloquence, character, expression power / personality are checked.
As we have already told you that the UPPCS exam is a three-tier test -
Preliminary examination
Main examination
Interview
To get a prestigious job like peers PCS, first you have to break the maze of the initial exams, which will help you in making the exact strategy.
In the initial examination of the PCS, there are two papers and both the paper will be in two separate shifts on the same day, because now the merit will be created only by the first paper, then you have to keep your focus on the first paper, the second paper is qualifying, Not required but it is not that you can circumvent it.
The first paper will be of general study and will be of 200 marks, which will have 150 questions. To pass it, you have to aim at correcting at least 115 to 120 questions (the figure may be less, but in normal circumstances, so much Score will keep you completely safe) - how PCS becomes
These 150 questions will have mainly questions related to 10 areas - Indian history; Geography; Constitution; Economics; general science; environment; Agriculture; UP Special and Current Affairs
Buy a series of eight book series of event cycle preview which will be very useful to you.
If you have a few days or months left then you can prepare a PCS exam in the given way. - how PCS became
# Geography, Environment, Agriculture and UP and the Constitution speaks books for examination. Read the purchase lines and simultaneously resolve the event cycle.
Read the examination speech for # Economy or Economy and because the questions that come from this part are mostly associated with currents, so keep yourself connected with the curriculum.
# Read Lucent's book for general science, but because the questions in this section are often repeat, so if you read the science cycle of science three times, that will be enough for you.
#Creative Affairs proves decisive to gather right now and keep preparing it everyday, you can download an app called "Nirdeshak" from the Play Store.
To create PCS, such preparations - how to make PCS - How to prepare for UPPSC - UPPSC PCS 2017 Examination has been given to me
Book List for PCS Preliminary Examination: - Which books have been read to become PCS
# (For Intensive Study Strategy)
All available in both languages ​​except the # Event cycle (Hindi only) and GC Leong (English only).
History-
History of Ancient India: B. D. Mahajan
Medieval India: - Satish Chandra
History of modern India: - Rajesh Ahir, a book of spectrum;
Event cycle preview.
Geography: -
G.C. Leong
NCERT
Geography of Periyar
Event cycle preview
Oxford's Atlas
Economics: -
Ramesh Singh
Event cycle preview
Constitution: -
M Laxmikant
D. D. Basu
Event cycle preview.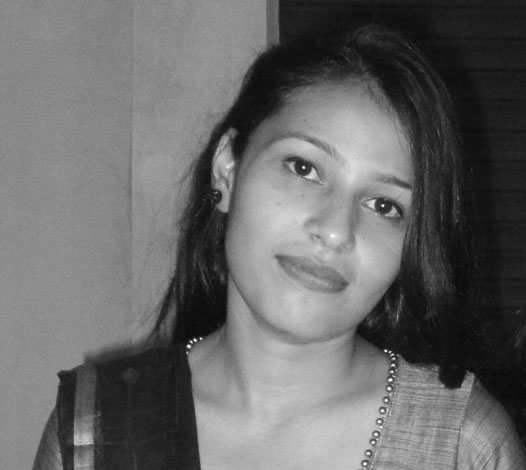 Dear Reader, My name is Manisha Dubey Jha. I have been blogging for 3 years and through the Fast Read.in I have been giving important educational content as far as possible to the reader. Hope you like everyone, please share your classmate too. As a literature person, I am very passionate about reading and participating in my thoughts on paper. So what is better than adopting writing as a profession? With over three years of experience in the given area, I am making an online reputation for my clients. If any mistakes or wrong in the article, please suggest us @ fastread.ait@gmail.com
Read More.