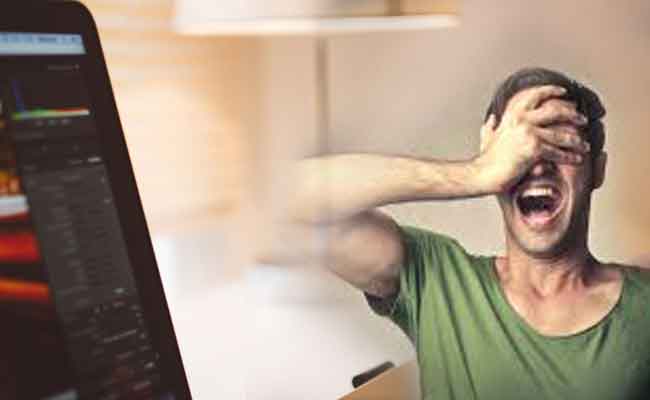 Finding a perfect job is very difficult to work, especially when you're a fresher. Stupid typo mistakes in useless interviews and resume often make us feel like we will never get our dream job. But let me tell you guys, these thoughts are very common, so do not feel lonely and do not give up on yourself. Sometimes even very experienced people make such mistakes. But if you take a little care, then you can avoid doing these mistakes. how? Very simple All you have to do is understand that you have to understand these mistakes and soon you will get your dream job.
So let's see, what are these mistakes and how they affect your career.
1. No fix job strategy
Finding your perfect perfect job is not an easy task. But knowing this, a lot of candidates often start searching for jobs without any investigation, and then complain about getting the right job. But friends, when you are looking for a job, the biggest mistake happens, do not recognize what you want, what is your dream job? And this step is most important when you have not given any interview for a long time. Maybe you are desperate or upset, or happy with the first job you got, but this is not good for your future. You can not get success by walking on this path. And even if you got your perfect job, this would be just a coincidence, and nothing else.
So friends, if you really want a good career, then first make your base. Set your job target by giving a good time. Know what kind of qualities you want in your job and do not want to do. If you do this kind of groundwork, you will be more confident for your job options and choose the right job.
2. Send the same resume for everyone
No employer wants to see a resume that does not fit with its job requirements. Many employers reject it all by seeing the same resume everywhere. Sending a perfect resume on every job posting would be like being a job. And often we do this because copying someone else's resume is a lot easier than making a fresh resume. But friends, I've seen many freshers making a great resume using Canva Resume maker tool for freshers. Below are some very attractive resume templates I've added here, which are very easily available in the Canva tool.
So friends, your employers always want to know what you can especifically do for their company and therefore customize your resume according to job posting. When your resume is done according to the job, chances of calling for face-to-face interviews multiply. If you also want to make a good resume, then this tool must definitely do it.
The next mistake I have seen often doing freshers is, that is, silly typo mistakes in resume. Although this is a very obvious process, but we often ignore it, due to which we wash our dream job. This silly mistake shows you as a carefree person. So read it carefully at least 2 times before sending the resume anywhere and customize the resume according to the job posting.
3. Attending interviews without any preparation
If you think carefully, every job interview has 5 main parts.
Finding Your Value Propositions Well
Questioning genuine
Know information about company
Negotiate salary
Last follow-up
All these parts together make an interview. So friends, if you are going to any interview and you want to leave a good impression on your employer, then you have to make all the preparations. Below I am giving some tips that will help you:
In interviews, always arrive at the time or at some time from time to time. Late coming in interview spoils your first impression
Always give interviews in formals only. If you want the employer to take you seriously then you have to represent yourself like that.
If you do not know the answer then do not do it fairly instead of talking about it here.
During the interview, do not say anything wrong about your ex-employer or company. It has a very bad impression.
Do not let children do anything like keeping hands on the table, moving feet.
If you want a job then you have to represent yourself as an ideal candidate for that job profile. It is a good idea to express positive points about yourself in interview, but you must also ask some key questions as well. This will impress the employer that you are also taking interest in company as much as the company's existing employees.
4. Ignoring the power of social media
If you think that social media like Facebook, Twitter, etc. are just for fun and chatting, then you are wrong. In today's times, social media has made an identity everywhere, whether it is politics or online business. Similarly, if you want a good job, then you also have to carry social media along with it. Social media has become as important as your resume in today's era.
Nowadays, employers prefer to hire candidates through social media. So if you have not created your profile on Social Media Networks like Linkedin or have not updated your old profile with time, then friends, you are missing out on new sari new opportunities. So keep your profiles always updated and keep in mind that a professional image of your profile will appear.
Bonus - If you want to use some keywords in your profile, you can also make it search engine friendly. Apart from this, you can also find out about new jobs from Facebook and Twitter.
There are many groups on Facebook, Linkedin, which you can keep yourself updated about new job openings by joining. Search from #jobs on Twitter and you will find countless jobs. So friends, do not forget to keep their social media profiles updated as much as their resume.
5. Bad mouthing your ex-company and employees
I know it is not easy to get away from work politics, many times many experienced and professional people also become victims of this kind of politics on the workplace. But in any situation, it is not right to say bad about your ex-company or employers. We all have worked with a bad boss or a bad company at some point in time, but the big deal here is how you handle such a situation and how you established your value and how you established your value. So when you discuss such things with your potential recruiter, honestly tell why such situations have occurred and never exacerbate your ex-company or employer. Instead of focusing on what you can not change, focus on your positive points. Nobody will be interested in hearing your ex-employer's mistakes, but yes, everyone would want to hear about your positive qualities.
Friends, in the end, I will say that making a successful career is not that easy and it starts with your first job. So avoid these mistakes, research any job before you say yes and then even get confused if you consult your friends, seniors and family.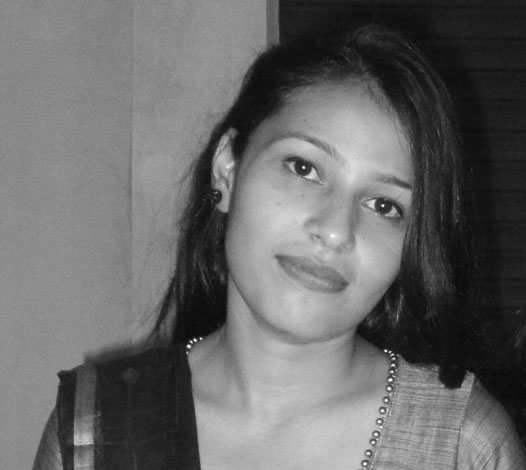 Dear Reader, My name is Manisha Dubey Jha. I have been blogging for 3 years and through the Fast Read.in I have been giving important educational content as far as possible to the reader. Hope you like everyone, please share your classmate too. As a literature person, I am very passionate about reading and participating in my thoughts on paper. So what is better than adopting writing as a profession? With over three years of experience in the given area, I am making an online reputation for my clients. If any mistakes or wrong in the article, please suggest us @ fastread.ait@gmail.com
Read More.