Package up to 6 Million With The Graduation of These Short-Term Course
If you are interested in doing a short term course along with B.Com studies, you can do the Certification in International Financial Reporting Standards (IFRS) course. This course can teach you the most important skills in the field of accounting and prepare not only as CA but also as a strong candidate for the global opportunities available in accounting. Students doing IFRS courses can get jobs on the package of 4 to 6 lakhs annually. While doing this course only 30 to 35 thousand rupees have to be spent.
What Is IFRS?
International Financial Reporting Standard (IFRS) is a globally accepted language for business accountancy presentation which makes it comparable and understandable globally.
In simpler words, generalized parameters were established for publicly-traded company accounts presentation. The idea is to maintain account books which are reliable, relevant and globally comparable, and accessible by both internal and external users.
Chances to meet here
Can work on IFRS profiles in sectors like ITES, Banking, Insurance, Software, Pharmaceutical, Professional Advisory Company, Auditing Companies, KPO.
What does this course teach?
Implementing the Financial Reporting Standards required in the key elements of the Financial Report. Identify and implement the disclosure requirements of companies in Financial Reports and Account Notes. Preparation of Group Financial Statements
Where can the course
This course is run by the Institute of Chartered Accountant of India. About 3 months of this course there are 60 hours of classes. Its total expenditure is around 30 thousand. In addition to other institutions in the country, IMS pre-school training program with IFRS in association with National Stock Exchange, through classroom and distance education. After completing the course, you can also get 15-hour Certificate of Ind-AS from here.
Scope of IFRS reporting in India
Recognized global recognition for IFRS prompted Indian companies to follow suit. It has also created another teaching section for accounting and finance professionals to know about IFRS and to improve the career prospects.
Increasingly, in India, companies are normally recruiting candidates with experience and knowledge in IFRs besides accounting and finance degrees.
For example, IFRS professionals enjoy high demand in India, the demand is high because India has a low number of IFRS professionals and in addition, experts can provide consultancy services to companies adopting IFRS standards, and the old accounts are in new accounting structures Need to migrate.
Young people entering the finance industry should consider getting IFRS certification to improve career prospects.
Since the establishment of IFRS, accounting reforms affect the change in all business opportunities related to accounting and finance.
It is compulsory to follow the IFRS standards that are interested in or interested in corporate and publicly traded companies on a global scale through international stock exchanges, joint ventures and other methods.
Indian companies are facilitating their existing staff to learn IFRS standards and recruit new candidates with IFRS skills. IFRS is mandatory for skilled financial controllers, financial analysts, accountants, chief financial officers, chief accountants, finance managers, bank managers, auditors and portfolio managers.
The convergence of IFRs within the Indian industrial context led to the development of Indian Accounting Standards (INDS-AS).
Why we need IFRS:
IFRS for Decision Makers of Banking and Financial Institutions
financial reporting
international financial reporting standards
international accounting standards
ifrs for banks
accounting principles
financial accounting
financial statement
IFRS 9 Financial Instruments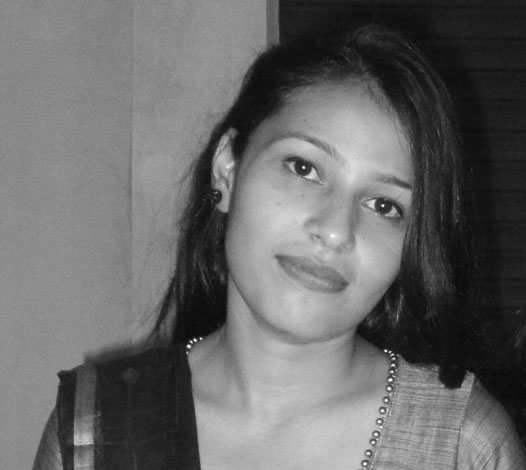 Dear Reader, My name is Manisha Dubey Jha. I have been blogging for 3 years and through the Fast Read.in I have been giving important educational content as far as possible to the reader. Hope you like everyone, please share your classmate too. As a literature person, I am very passionate about reading and participating in my thoughts on paper. So what is better than adopting writing as a profession? With over three years of experience in the given area, I am making an online reputation for my clients. If any mistakes or wrong in the article, please suggest us @ fastread.ait@gmail.com
Read More.