Railway Recruitment Examination 2018: Know If The Same Number of Aspirant Who Will Get The Job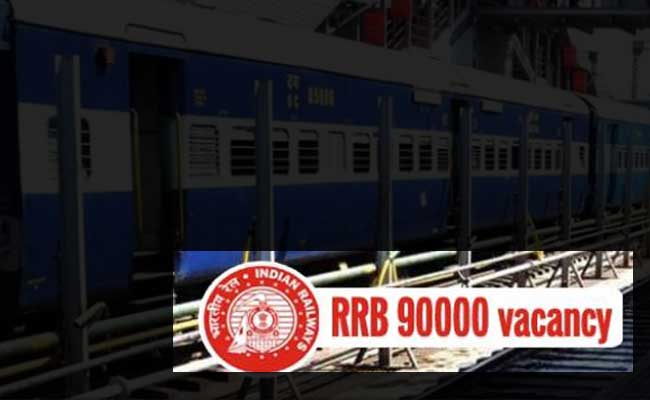 After applying for 90 thousand posts, the candidates have now started preparing to get their dream jobs. The first challenge will be - CBT (Computer Based Test) First Stage Examination. For Group D, where it will play a big role in the selection process, the Group C candidates will take it to the next stage. For group D candidates, it is very important to perform well in this examination.
The competition will be tough because three million youths have applied for 90 thousand posts. With such a large number of applicants, it is also natural that many candidates will have similar marks in the final merit. In which case which candidate will be selected? Which candidate will get a job? The answer to this question is that the candidate whose age is high will be selected. In the notification of Group C (Assistant Loco Pilot and Technician) and Group D, it has been clearly written that if two or more candidates have similar marks in the merit of two or more candidates then there will be selection on the basis of age. Two persons will be older, they will be given more priority.
Apart from this, the railways have also made it clear that the Railway Recruitment Board recommends the names of only the nominated candidates and their appointment is proposed only by the concerned railway administration. In other words, it can also say that no railway is eligible to get a job in the railway from the recruitment board. The work of the Railway Recruitment Board, the names of the eligible candidates are to be recommended to the General Railway / Production Unit, where the appointment letters are issued only after the satisfaction of all the norms including the vacancies and the preceding and the character in the process of such recommendation Are there.
20 thousand increase vacancy in RRB
The 90 thousand vacancies in the railway will soon rise to 1 lakh 10 thousand. Indian Railways has announced that the number of jobs will be increased from 90 thousand to 1 lakh 10 thousand. More than 9,000 recruitments will come out in RPF (Railway Protection Force) and RPSF (Railway Protection Special Force). Apart from this, more than 10,000 additional jobs will come out in L-2. Notification for RPF and RPSF will be published in the Employment News of 19-25 May 2018. Indian Railways have published this information in advertisements in newspapers.
Read More.