How To Railway Group D Exam Preparation 2018 & Get Grack: Preparation Tips & Tricks, Exam Pattern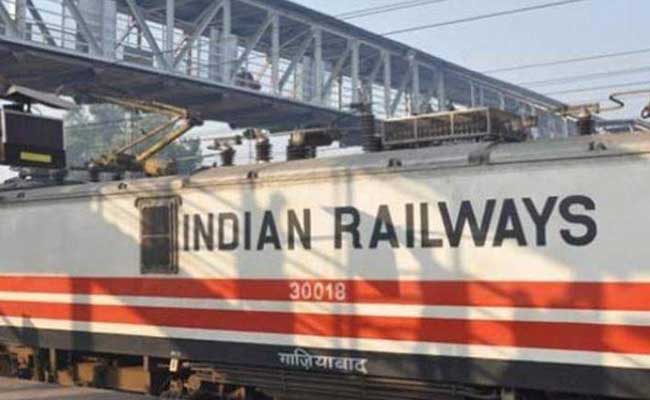 RRB Group-D application forms are over. Candidates who have submitted their application successfully, are now eagerly waiting for the exam dates. It is expected that the examination will take place in the month of April / May 2018. However, the Railway Recruitment Board has not yet conducted any examination for Computer Based Test 2018.
This year, millions of applicants have applied for the RRB Group D post, therefore, there will be a lot of competition among candidates this year. Therefore, candidates should start preparing for the examination, in order to cover all the courses before the examination date. Will help. It is expected that there will be a tough competition among applicants who apply. In this way, we have shared tips and tricks that can help you prepare for Group D CBT exam.
The Railway Recruitment Board has issued recruitment notification for Group-D level 1. About 62,907 vacancies are available under group-D posts this year. These vacancies are divided into 21 regional RRB candidates who are ready to apply for this job, have come to the right place. In this article, we will provide you with the best tips and tips and easy strategies that will help you to circumvent the Group-D exam.
The RRB Group-D application form is available from 10 February 2018 and the last date for applying for the post is 12 March 2018. Application forms are available online. The expected number of months for the exam is May-June 2018. Therefore, it takes a lot of time for candidates to prepare for the exam and practice.
How to plan for preparation of Railway Group D exam 2018
Now, let's discuss preparing the schedule for preparing Group-D exam 2018:
Start with Exam Patterns and Courses: Whenever you start preparing for any exam, then this is the first and foremost thing to get acquainted with exam patterns and courses before preparing the exam.
Exam Pattern of RRB Group-D Posts 2018
Computer Based Test (CBT) will be conducted online. The stages of the Group "D" Recruitment 2018 are:
CBT
Physical Efficiency Test (PET) and
Subjects Included- Mathematics, General Intelligence and Reasoning, General Science and General Awareness of the Current Affairs.
Total Number of Questions- 100
Total Time Duration- 90 Minutes
Negative Marking- 1/3rd for every wrong answer
Not only this, the candidates should also understand the curriculum content. Know all the topics from which questions will be asked.
Once you know about the exam pattern, go through the course now and understand the analysis and analysis of the importance and level of topics.
Preparation Tips and Tricks to Crack the Group-D Exam 2018
Mathematics:
Make your concepts strong and learn the formulas. The most important topics for the Quantitative Section are:
Percentage
Time and Work
Time, Speed and Distance
Simple Interest and Compound Interest
Data Analysis and Interpretation
Profit and Loss
Ratio and Proportion
Mixture and Allegation
Averages and
Problems on Ages
General intelligence and logic:
General Intelligence and Reasoning is a section that requires brain and practice. You do not have to go through a bundle of sources, just practice more and more. This is like a fun quiz game, like calculating the amount to solve puzzles, the most important topics (according to the difficulty level) of general intelligence and logic are as follows:
Easy Level- Analogy, Classification, Blood Relation, Alphabet and Word Test.
Moderate Topics-Series, Coding and Decoding, Missing Number, Direction and Distance.
Difficult Topics- Puzzles (Seating Arrangement), Logical Puzzle, Clock Calender, Venn Diagram.
General Science:
Questions will be asked at the basic level from Class 6 to X courses, for preparation for general science, applicants can go through NCERT books and materials. Important subject / subject which can be highly scoring for general science section, The following are:
Biology
Physics
Chemistry
Earth Sciences
Environmental Sciences
Astronomy and Space Technology
Computers and Mobile Technology
Inventions and Discoveries
Nutrition
Military Technology and
Diseases
General Awareness of the Current Affairs:
For general awareness section, the applicant should be updated according to the latest current affairs of both national and international levels. Pay special attention to the central budget of 2018, which has happened in the beginning of the year. The following are some important topics, any of which should go to get good points:
Current Affairs- Union Budget 2018 (Very Imp)
Economics
Politics
History
Geography
and the questions related to the Railways
Once you gather all the above data and information now its time for Time Management
Time Management
Time management is a very important part, when you are preparing for any exam. Everything depends on your time management skills. It has been observed that many of us are lacking in time during attendance or preparation. This is primarily due to lack of time management, even if you have a lot of time in your hand, it is very important that you manage it well, give more priority to those areas where you are difficult to understand . Give less time to those topics where you are quite confident.
Create a program for each subject / section based on your difficulty level.
Make your own study notes
Once you create your own time schedule, prepare your own study notes. Study notes can be your "Bible of Success"
You can write important concepts, sources and suggestions that you think may come in the exam.
Making notes will improve your memorable skills too.
It can be easy to take notes anywhere, in this way, you can take your notes anywhere and can go through the concepts at any time.
After gathering all the important information about exam patterns, topics, topics and concepts and sources, and managing your time skills. Now the time to take online test
Take a consistent online test
If you do more and more exercises then improvements increase and take many exams
We suggest candidates taking an online test, because the exam will be conducted online. So taking online exams will help manage the skills and skills of time. When answering the questions, it will also improve your accuracy.
So, take lots of mock tests.
This will make the habit of resolving the maximum number of questions.
The more you take online exams, the more likely your success is.
Keep an eye on your speed and accuracy level:
Once you've solved a lot of online mock tests, you should now be aware of your speed and accuracy level.
Always answer the questions you have to believe. Doing so will save you time.
Online counterfeit tests are representative of CBT test
Online counterfeit test will contain 1/3 negative points.
Previous Question Letter - Hold It
The previous question paper plays a very important role in preparing for the Group-D exam, especially if you are applying for the first time for the Group-D exam.
Previous questions may also be available on websites. Candidates can download question papers from websites last year. Question papers will be available in PDF format, so downloading is easy.
You can also get books of question papers in the last year.
Last year's question papers will be briefed on what type of questions you will be asked in the examination.
This will help you to understand the importance of each section of the paper as well as the sub-topics.
Other tips that can help you score better
Be stable and positive - Always be prepared for the exam and stay calm Never fear that you are lacking
Stay and Eat Healthy - Make Proper Exercise Routines Make Light and Exercise Along with Good and Healthy Eating It will keep your body fit and give fresh attention.
Make a checklist - Make a list of all the topics covered and your preparation before the exams Check the subject areas in which you are lacking
Avoid cramming - it is very important that kramings are a bad habit while preparing for any exam, this will lead to confusion and stress.
Go to the proper sleep - sleep at least 7 hours. This will make you feel refreshed and happy.
Avoid late study - this may cause issues of concern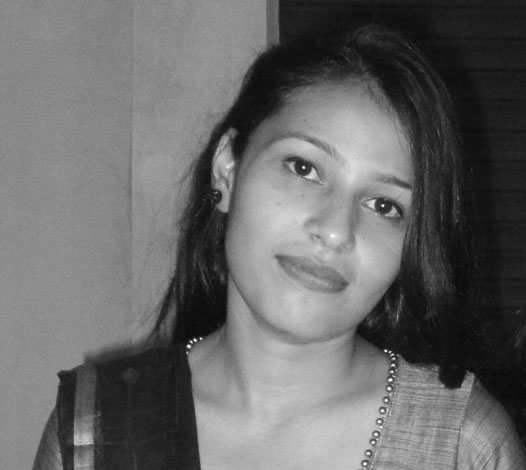 Dear Reader, My name is Manisha Dubey Jha. I have been blogging for 3 years and through the Fast Read.in I have been giving important educational content as far as possible to the reader. Hope you like everyone, please share your classmate too. As a literature person, I am very passionate about reading and participating in my thoughts on paper. So what is better than adopting writing as a profession? With over three years of experience in the given area, I am making an online reputation for my clients. If any mistakes or wrong in the article, please suggest us @ fastread.ait@gmail.com
Read More.