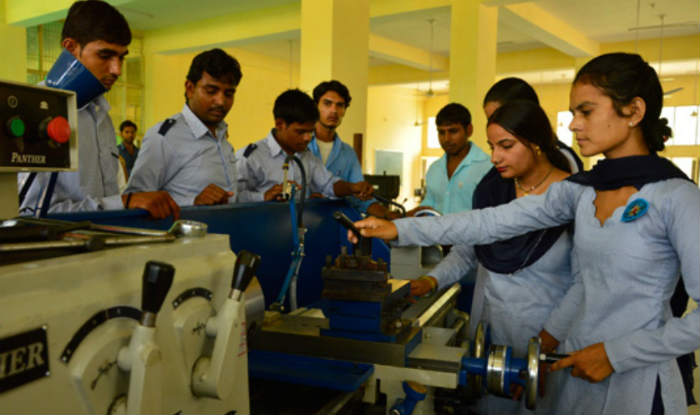 Industrial Training Institute (ITI), commonly called in India, has been at the forefront of providing vocational education, employment and entrepreneurship opportunities to millions of women and men across the country.
There is a long history of ITI in India: In the 1900s, they started as small, unorganized training schools run by the nationalists, so that Indians could retain indigenous skills instead of working in the factories related to the colonial rulers and their colleagues. And could be encouraged to maintain them. .
Current scenario of ITI
At present, every ITI in India works under the skill development and duties of the Directorate General of Training in the Ministry of Entrepreneurship. ITI Skills India is in the forefront and the initiative of Make In India has been initiated by the Indian Government.
While promoting entrepreneurship in the remote parts of the country, they are providing the necessary manpower to work in the growing industrial development of India.
At present, there are a total of 12,000 in all states and union territories. Of these, 2,400 institutions are operated by central and state governments and some 9,600 authorized facilities are operated by the private sector.
Training is provided in 130 businesses - including some 80 engineering and 50 non-engineering businesses. Six institutions in the country provide special training for the visually impaired, while dedicated to providing vocational training to the persons with three special needs.
ITI degree
All successful trainees from ITI are honored with National Business Certificate, which are recognized as professional academic qualifications in India and around the world.
This certificate is given by National Training Council (NCVT) located in New Delhi. About two million students enroll for 130 professional courses annually.
ITI Training Pattern
Professional training courses proposed by ITIs go through modifications to match industry standards and to ensure the employability of graduates. The Central Government is entrusted with the responsibility of preparing the exam for overall education, norms and standards as well as vocational training.
Regular administration of industrial training institutes is the responsibility of administration of various state governments and union territories.
In a specific ITI course, 30 per cent of the principles related to your subject include training, while 70 per cent practical work is focused on individual and group projects as well as skill development.
Entry for ITI is done on the basis of norms made in the month of August every year, which includes entrance exams and merit lists, which are prescribed annually or by different states and union territories.
Basic qualifications for ITIs
According to the skill program, started by the government of Prime Minister Narendra Modi on July 15, 2015, the Ministry of Skill Development and Entrepreneurship was constituted on November 9, 2014. After this, all ITI training courses came under the authority of this newly created ministry.
The Ministry has set the following basic qualifications for women and men wishing to study ITI courses. The norms have been established in collaboration with the administration of the State Governments and Union Territories.
Minimum educational qualification from class VIII (standard eight) to higher secondary certificate (HSC) or equivalent based on selected courses.
Based on the selected syllabus, the minimum age of 14 years, maximum 40 years, again.
In addition to the former personnel of Indian Armed Forces, widows of soldiers were martyred in action, get maximum rest five years of age.
Separate widows or women from husband or destitute are eligible to join till the age of 35 However, they can also get admission in Government-run Craftsman Training Centers in India.
Maximum age limit is fixed for 35 years for persons with special needs (physical disability).
ITI Seat Reservation
In accordance with the policies of central and state government, seats in each ITI are reserved for the deprived sections of Indian society. The number of reserved seats per Institute and for each course depends entirely on the state government.
It is to ensure that the maximum number of disadvantaged people get opportunities to increase their living standards and in some cases, the national poverty line raises above the poverty line.
Seats reserved for applicants of Scheduled Castes, Scheduled Tribes and Other Backward Classes The number of seats depends on the percentage of such population in each state. Therefore, they are fixed by the state government every year.
As part of empowering women, 25 percent of all seats in ITI are reserved for women.
Some seats are reserved for girls and boys and are referred by orphanages and teenage improvement centers.
Physically handicapped person can enroll in ITI under the craftsman training scheme and apprentice training scheme. However, such applicants have to give an eligibility certificate or fitness certificate from any government hospital to any specialist doctor. The certificate clearly states that the applicant is going through physical and mental training. Three percent of seats in ITI are reserved under this category.
Under the latest rules, 10 percent seats are available for children and dependents of personnel of Indian Armed Forces under four categories. The benefits of these seats may be taken by the widows of the infants or soldiers, or in the operation during the peatime or major conflicts, by the handlers, ex-servicemen as well as personnel of the Indian Armed Forces and currently active service officers.
ITI Entrance Examination
To go through any training course in ITI, you will have to pass the entrance exam. These exams are held every year during the month of August. In some states, applications for ITI entrance exams are done annually- in April and August, they are organized by the technical education departments of state governments. you will need:
1- Scan your passport type picture.
2- Scanned copies of your signature, which can be verified if necessary.
3- Some state-based card numbers and details make it mandatory.
Hwo Applying for ITI Entrance Examination
Here we explain the process of applying for the ITI entrance exam.
Visit your state government portal and click on the appropriate link.
Register yourself online using valid email id and mobile number
You will receive a One Time Password (OTP) for your registration. Upon entering this OTP, you will be directed to fill in other details.
Fill in the required details, among others, including your name, date of birth, address, contact details and educational qualification.
Review the application form before submitting and if any, correct the errors.
Submit Online Application
Ask to pay online fee through portal credit / debit card or net-banking.
You can pay the examination fee and get the receipt in any designated bank by your state government. While completing the online application form, the details of this receipt, also called 'challan', must be filed.
Upon successful submission of the application, you will receive an email and a unique ID and password to access the portal for future use.
ITI Entrance Examination Fee
According to latest notifications by various state governments, all ITI candidates have to pay nominal admission test fee as follows:
Applicants in general category: 250 rupees.
Applicants from Scheduled Castes, Scheduled Tribes, Other Backward Classes: Rs. 150
Exemptions are available under certain categories and are notified every year on the web portal of each state. Generally, the orphanages / teenage homes, war widows, martyrs of martyr soldiers or children of disabled persons are exempted from paying the ITI entrance exam fee.
Physically challenged, visually impaired people are also given exemption from paying the ITI entrance examination fee by some states and union territories.
Hwo to Download ITI Admission Admit Card
After successful registration, you will receive e-mail from your state government regarding the exam dates and other relevant information. You will be notified of the date when you will be available online.
ITI admission entry letters are usually issued within the fortnight of your successful application.
Download and print the ITI Admissions Letter.
Obtain the entrance examination entrance examination verified by a senior or senior government official. Branch managers of Public Sector Undertakings (PSU) banks, Postmasters in the Post Offices of India and in some cases, the Principal of Government Schools and Colleges can also verify your ITI Entrance Letter.
Remember, without a valid entry letter approved by a senior government official, you will be denied access to the examination center.
Damaged, stained or blurred print of ITI entrance examination admission letter for admission to the examination center is not accepted.
ITI Entrance Exam
Since all the states of India are at different stages of development, the ITI entrance examination course also changes and is designed in accordance with the applicants studying in government schools.
The course is rather simple. The questions asked will be from your school course. In addition, you have to read newspapers and general knowledge books to pass some other papers of ITO entry.
Throughout India, the ITI curriculum is centered around four core subjects:
General Knowledge: This section of the ITI Entrance Examination deals with news and current affairs, knowledge about Indian economy, names of ministers, history, geography and related topics.
Mathematical Skills: It can be quite complex and you should be well equipped with Greatest Common Denominator, Low Common Factor, Algorithm, Logarithm, various mathematical and geometrical theorems, decimal fraction, compounding, profit and loss calculation and balance sheet maintenance among others. Be aware.
Basic English Language Skills (Oral and Non-Verbal): It includes the basics of English language as you might have studied in the school. The sentences used to write answers to questions on paper will be counted. In addition, you will take an oral test where you will be asked to speak in English.
Oral and non-verbal intelligence: It includes testing of skills such as troubleshooting, coding and decoding sentences, drawing or solving, graph reading and other tests. As an interview, questions will also be asked during the oral format of this examination.
ITI Entrance Exam Format
As mentioned above, a general ITI entrance exam covers four main subjects in verbal and non-verbal examinations. Some basics should be kept in mind:
The duration of the ITI entrance exam is three hours (180 minutes).
You have to answer a total of 100 questions. The number may vary on each question paper.
All questions are multiple choice - that is, you have to choose the answer from the given set.
Four correct points have been given for each correct answer.
There are no negative points for incorrect answers.
It is important to keep in mind that the ITI entrance test format differs in each state. Apart from this, there are separate question papers for different courses like engineering, non-engineering and commercial in some states like Maharashtra.
Note: Under the revised laws in some states, candidates of ITI entrance exams are allowed to answer common knowledge / general qualification, math and non-verbal intelligence in official language. English, however, is mandatory.
Preparation for ITI Entrance Examination
Never take the ITI entrance test lightly. They are very complex and you will need to make extra efforts to pass them and appear in the qualification list. Below are some guidelines that you can successfully get in the ITI entrance exams and find in the qualification list.
During the school days, you have modified math and geometry lessons and, if applicable, to HSC or its equivalent. Mathematics is a topic where there is a difference between mostly ITI candidates.
Read the English newspaper to brush your spoken and written skills in this foreign language.
Get general knowledge about news and current affairs by reading the newsletter. Receive a good general public publication such as the latest Manorama Yearbook which takes such important information.
Intelligence testing can be passed in daily newspapers by solving puzzles, quiz and other things.
To get acquainted with the nature of Featured Questions, please read the online ITI entrance examination for the last three years available online.
In the business and industrial training departments of various Indian States and Union Territories, the Golden Temple of information about past examinations, question papers, suggestions and changes for ITI candidates is included.
Note: Nowadays, how to fix ITI entrance examinations, thousands of classes offering coaching are increasing all over India. We refuse to comment on the quality of coaching provided by privately run classes. However, in some states, the ITI conducts a session session session familiar to stop the examinations. You can participate in such familiar programs.
ITI entrance examination result
Results for ITI entrance exams are usually declared in most states in the month of September. However, where the exam is held twice a year, the results are usually announced in May and September.
ITI results are published online through the web portals of the Vocational Training Department of various State Governments. In addition, announcements about the declared results can be made in some newspapers or regional TV channels.
You will receive an email from the government authority who conducted the ITI entrance examination to check your results online.
ITI merit list
Exam results, like any other, are published as students who are successful or unsuccessful. However, there is also an eligibility list in the ITI entrance exam results.
This means, the number of applicants who earned the highest marks required to enter a particular course in ITI. Therefore, it is extremely important that your name is on the ITI examination merit list.
Entrance to ITI Courses
Entry in all ITI courses is fully based on the ITI examination merit list. That means priority will be given to interested candidates in admission for selected candidates. The highest scorers are standing the best chance.
Your name and entrance card number may appear in the ITI Exam Merit List. However, if you have a maximum number of students with a score, then they will be given priority. Thus, you can lose chance to study for a selected course in ITI or put it on the waiting list.
This means, if a student who is getting admission on priority, does not enroll for any reason, you can get the seat. Taking the seat in the waiting list depends on your score in the ITI entrance test.
Depending on which state you live on, you can be offered a seat in ITI, which is far from home, should you fail to secure one due to low marks.
Lack of ITI seats
According to a report by India's top English newspaper, Indian Express on June 20, 2017, the demand for ITI seats has increased by 14.64 percent, while the employment capacity of those completing their courses has increased by 8.02 percent. .
This figure was released by the Department of Maharashtra for Professional Education and Training (DVET). However, statistics can vary according to each state.
The disputed report claims that the interest in ITI is declining because the job is low. Obviously, this may be in some states which are industrially backward or where entrepreneurship is less than for any reason.
ITI Courses
As mentioned earlier, there are some 130 engineering and non-engineering courses available through ITIs across India. Here, we provide a list of these ITI courses. Remember, some courses may not be available in your state.
Machinist
Turner
Fitter
Air Conditioner and Refrigerator Mechanic
Mechanic Machine Tools
Machinist Grinder
Instrument Mechanic
Tools and Die Maker (General)
Mechanic Diesel Engine
Craftsman Mechanic
Draftsman Civil Surveyor
Electrician
Electroplater
Computer Operator and Programming Assistant
Electrician (Power Distribution)
Electronics Mechanic
Mechanic Motor Vehicle
Plastic Processing Operator
Tools and Die maker (Die and Molds)
Computer Hardware and Network Maintenance
Surface Ornamentation Techniques (Embroidery)
Basic Cosmetology
Commercial Art
Desk Top Publishing Operator
Digital Photographer
Draughtsman (Architecture and engineering)
Dress Making
Mobile Phone Mechanic
Fashion Design & Technology
Food & Beverages Service Assistant
Craftsman Food Production (General)
Health Sanitary Inspector
Information Technology & Electronic System Maintenance*
Draughtsman (Mechanical)
Draughtsman (Civil)
Stenography (English)
Secretarial Practice
Mechanic Motor Vehicle (Agricultural Vehicles)
Hair & Skin Care
Craftsman Food Production (Nutrition Assistant)
Steward
Mechanic Diesel
Welder (Gas and Electric)
Carpenter (Office Décor)
Wireman (Domestic)
Industrial Plumber
Cutting & Sewing (Tailoring Factory)
Hospitality Management-Broad Based Basic Training
Hospitality Management-Advanced Modules (Food Production)
Hospitality Management-Advanced Modules (Front Office Management)
Hospitality Management-Advanced Modules (Food & Beverage Service)
Hospitality Management-Advanced Modules (House Keeping)
Production and Manufacturing-Broad Based Basic Training
Production and Manufacturing-Advanced Modules (CNC Machining)
Production and Manufacturing-Advanced Modules (PLC & Automation)
Information Technology-BBBT
Information Technology-Advance Modules (Hardware & Maintenance)
Information Technology-Advance Modules (Multimedia & Web Designing)
Information Technology-Advance Modules (Computer Networking)
Fabrication (Fitting & Welding)-Broad Based Basic Training
Fabrication (Fitting & Welding)-Advanced Modules (TIG/MIG Welding)
Fabrication (Fitting & Welding)-Advanced Modules (Pressure Vessel & Pipe Welding)
Fabrication (Fitting & Welding)-Advanced Modules (Welding Inspection & Testing)
Automobile-Broad Based Basic Training
Automobile-Advanced Modules (Servicing & Overhauling of Automobiles-Petrol)
Automobile-Advanced Modules (Servicing & Overhauling of Automobiles-Diesel)
Automobile-Advanced Modules (Auto Electrical Electronics & Air-Conditioning in Automobiles
Automobile-Advanced Modules (Overhauling of Fuel Injection System & Steering Mechanism)
Automobile-Advanced Modules (Denting, Painting & Welding
Electrical-Broad Based Basic Training
Electrical-Advanced Modules (Repair & Maintenance of Domestic Appliances)
Electrical-Advanced Modules (Operation & Maintenance of Equipment used in HT, LT, Sub-station and Cable Jointing)
Electrical-Advanced Modules (Repair & Maintenance of Electrical Machine & Power Supply)
Data Entry Operator (Short Term Course)
Driver cum Mechanic-Light Motor Vehicle (Short Term Course)
Note: The above list is not complete. There are many more courses available from ITI on the basis of state. Special courses are available for uneducated people along with special courses as well as adult women and men.
Fees for ITI Courses
The fee for ITI course depends on its nature and duration. Courses related to engineering at ITI spends between Rs 50,000 and Rs 100,000 for two years. The cost of non-engineering courses is between 20,000 and 50,000 rupees. Other short term vocational courses vary between Rs 5,000 and Rs 10,000.
Financially backward sections of society, war widows, as well as martyrs for the struggle of children of Indian soldiers, or in some cases, duty exemption is allowed during peace. They depend on each state accordingly.
ITI Apprentice
While studying at ITI, you will be contacted by local companies and businesses to work as trainees. Often, there will be agreement to provide apprenticeship for ITI students. The system works purely on merit, however, during the study every student gets the opportunity to become an apprentice.
Some companies may retain your services and can make you full-time employees on successful completion of the course. The Ministry of Skill Development and Entrepreneurship offers ITI assistance to the corporate sector for placement of trainees.
Industrial training institute
As mentioned earlier, more than 12,000 ITIs are registered across India. The number of government and private run ITIs, as well as available seats, can be found at the Directorate General of Training website. This list is only indicative as many new ITIs have been opened in all the states in the last four years.
To find the names and locations of the closest ITI, you have to go to the website of the Professional Training Department of your state of origin.
For example, the Vocational Training Department is the authority that governs the ITI in Maharashtra. You can also get comprehensive information about the courses offered in State ITI.
ITI Jobs
There are many types of jobs available for women and men who successfully complete the ITI course.
Jobs in ITI as trainers or teaching assistant. (Government and private sector)
Rural Workers (State Government to promote vocational trade in villages)
Social workers (charity organizations who conduct training to educate women and men in undeveloped areas of India)
Government jobs (with different departments, PSUs, and ministries)
Airlines
Hotels and restaurants
Electronics and home appliance manufacturers.
Apparel manufacturers
Business after ITI Course
Under Skills India, ITI degree holder Micro Units Development and Reinforcement Agency (MURRA) can take advantage of the loan from the bank's PSU banks to authorize the bank, non-banking financial companies and others to launch their micro or small scale industries Are there.
In addition, you can open your own private ITI in your area so that you can be trained in a special course, provided that you meet certain criteria.
Details about opening ITI can be found on the website of the training website of Directorate of Entrepreneurship Development Website and Skill Development. After being registered as a trainer under Skills India, you are entitled to various benefits offered under this scheme.
Conclusion
ITI courses are a good choice nowadays. It is considering that 60% unemployment rate among engineers graduating from universities every year.
Obviously, there is a number of legal career opportunities for engineering graduates, but there are also various reasons for higher unemployment rates in engineers. Such universities have dubious criteria for training such as degrees.
In addition, a large number- more than two lakh-engineers, more than 3,200 graduates from government and private universities annually.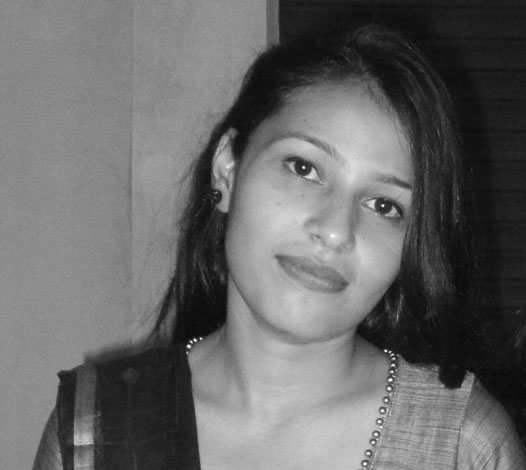 Dear Reader, My name is Manisha Dubey Jha. I have been blogging for 3 years and through the Fast Read.in I have been giving important educational content as far as possible to the reader. Hope you like everyone, please share your classmate too. As a literature person, I am very passionate about reading and participating in my thoughts on paper. So what is better than adopting writing as a profession? With over three years of experience in the given area, I am making an online reputation for my clients. If any mistakes or wrong in the article, please suggest us @ fastread.ait@gmail.com
Read More.