We are providing many paragraphs, Essay in very simple language with the boundaries of different words here. Here you can find Essay on My First Journey in Train in English language for 5,6,,7, 8, 9, 10, 11, 12 Students and banking or other competitive exams students in 600 words.
Whenever we have to travel a long distance within the country, we can travel in the airplane by train or airplane. I remember my first train trip, which I did at about four years of age.
After that trip so long ago, I have made several trips on the train, but the first visit is still in my mind and thoughts.
We had to go to Madras, where my father had to attend a conference. Since we had not seen Madras and our winter holidays were falling during the dates of the conference, it was decided that we will all go with the father and travel to the south.
I do not know anything about visits to different places in the South, because I was small but the train journey is still very vivid in my mind. There, in Madras, my father had to take part in a conference whose date was December 18; Decided to go to Madras on 15th.
After long wait, finally came on December 15 and my enthusiasm knew no bounds. I am going on my first train trip, enjoying the exit and watching new places.
The train we had to go was known as GT. Express ie the Grand Trunk Express and we went to the station to board it. I think it was evening time when we went to the train. Inside we ate dinner, and then my parents and my older brothers slept. I could not sleep, I was just very excited. I remember, I had taken a window so that I could see fun outside but yes Soon we did not finish the dinner, it was dark and nothing was visible from the window.
It was only on the stops at the stations, I get out and watch the crowd and life on the stage. Sometimes seeing the stations, I slept in the end. When I got up in the morning after a restful night in the night, I was absolutely thrilled to watch out. In which area the train was now crossing, it shows a very beautiful cross section of land forms and greenery, mills and villages.
Oh, all this was a captivating beauty. When the train crosses on different land forms, the sounds that are made are heard changing - sometimes a deep thunder, sometimes a smooth flow and for the second time just a thugs fall here and there. When the train crossed the bridges on the expansion of the water, the voice was gurgling.
This medley of sounds made by the movement of the train was a wonderful experience, in which the vast expanse of land and water and finally the nature appeared in different parts of the various gardens, nature showed its full form and beauty. As soon as we had passed through the villages, I saw the fields of rice, wheat, mustard and vegetables. Oh, what is a wonderful view of the cross section of India.
The train will stop at the stations and another scene of civilization will end with nature, and when the train starts again, nature will end again.
Hide during this trip and the search for scenes continued, and the music of the area and the water was changing and it was just amazing. This interesting scene continued for about thirty six hours, but believe me, I enjoyed every minute of it.
A mobile house with all the facilities, a look at nature and human civilization were all packaged as a presentation package for me. Thirty-six hours had just flown and we were in Madras junction.
I can not forget this first trip by the train even after eight years and I am surprised that I will ever do it.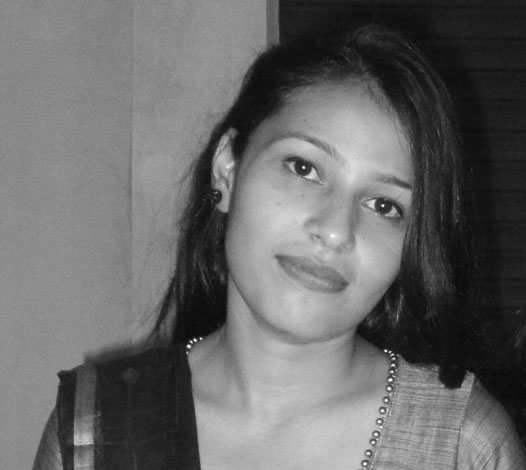 Dear Reader, My name is Manisha Dubey Jha. I have been blogging for 3 years and through the Fast Read.in I have been giving important educational content as far as possible to the reader. Hope you like everyone, please share your classmate too. As a literature person, I am very passionate about reading and participating in my thoughts on paper. So what is better than adopting writing as a profession? With over three years of experience in the given area, I am making an online reputation for my clients. If any mistakes or wrong in the article, please suggest us @ fastread.ait@gmail.com
Read More.