There is also a golden opportunity to create a career in Hindi, with these courses - Earn millions : Career Advice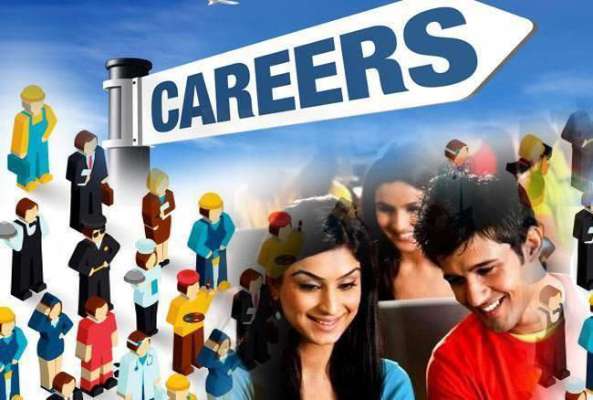 Hindi is the official language of your country. In today's era, there is no shortage of employment opportunities. In this you can improve your talents or enhance your educational qualifications by doing well.
In addition to the traditional business of teaching, there are also great opportunities in journalism, entertainment, translation or publication. Learn about this in detail.
According to the data released by the country's Registrar General and Census Commissioner on June 26, 2018, the mother tongue of 43.63 percent population in the country's total population is Hindi. According to Ethnologue's report, Hindi language is the most spoken language after the Chinese language in the world.
The importance of Hindi language can be understood from this point that in Article 343 (1) of the Constitution of India, Hindi has been declared the official language of the Union in Devanagari script. In the current scenario of globalization and privatization, in view of India's growing economic relations with other countries, the need for inter-disciplinary education of the concerned economic partner countries has started to be felt.
Along with this, interest in Hindi language is also increasing day by day in foreigners. This is the reason that many countries have established educational centers to encourage Hindi language here. Foreign students also consider Hindi as a popular and easy to learn Indian language.
Eligible candidates are lacking
Since globalization, there is rapid change in Hindi. Today the situation is that Hindi is duly studied in more than 100 institutions in the US. A large number of foreign students are coming to India to learn Hindi. Many technical jobs are being met through Hindi.
Looking at the future of Hindi and the market, it will not be wrong to say that the time to come will be even more employable for the Hindi Professionals. Today the situation is that the lack of good knowledge of Hindi language is increasing. Demand is very high but qualified professionals are not available for fulfillment. It can be said with confidence that in Hindi language you will get unlimited opportunities for employment.
Courses available
Bachelor in Hindi language, Postgraduate, MPhil, PhD etc. can be done. Apart from this, Diploma, PG Diploma Courses are also available. Many courses of employment are available after such courses or other Hindi language courses such as translator, creative writing. Surely the possibility of employment in Hindi language is endless.
Job opportunities
It is worth noting that along with the popularity of Hindi language and increasing international importance, employment opportunities in the field of Hindi language have increased tremendously.
Government Department: It is compulsory to work in Hindi in various departments of Central Government and Hindi speaking states. Hence, various departments and units of Central and State Governments are filled with various posts like Hindi Officer, Hindi Translator, Hindi Assistant, Official Language Manager, Stenographers, Tyngkkers.
It is noteworthy that the Scientific and Technical Terminology Commission under the Government of India works. Here the scientists and technical terms of Hindi and all other Indian languages ​​are defined and new words are developed. Here too there are many opportunities for employment for the skilled people in Hindi language with the knowledge of English.
Communication medium: It is significant that due to the introduction of private television channels and FM radio channels and Hindi versions of established papers and journals, there has been a huge increase in employment opportunities in this area. There is a great need of editors, correspondents, news readers, sub-editors, proof readers, etc. in the field of Hindi media and journalism.
For those wishing employment in these areas, it is necessary to have academic qualifications in Hindi with journalism, degree or diploma in mass communication. Today there are hundreds of television channels on which the programs are broadcast in Hindi.
Even English channels such as Animal Planet, Discovery Channel and National Geography also make programs in Hindi. The Hindi market has become so widespread that these foreign channels have also been forced to broadcast in Hindi language.
Entertainment: If you have talent then you can make a career as a scriptwriter, dialog writer and songwriter for radio, television, cinema etc. Creative and artistic writing is essential in this area. Translation of works of international writers in Hindi, translation of works from authors of Hindi can also be done in other languages.
It can also be done to script films, translate advertisements into Hindi or English. To make a career in this field, it is necessary to have bilingual skills. The skilled person in this field can run his livelihood as an independent translator and after his experience, he can also establish his own translation firm.
Publications Sector: Due to the increasing popularity and growing popularity of Hindi, the major international publishing institutions have started not only Hindi publications but have started publishing a large-scale translated version of Hindi books that have achieved the best sales target. Hence in these institutes, there are opportunities for career as translators, editors and composers.
There is a lot of demand for those who know the proof of reading, Hindi typing in the journals and publishers. You will find many typing in English but typing in Hindi is still a difficult task for the people. If there is a catch on Hindi language as well as Hindi typing, then the publishers can earn good money by doing a job here.
Opportunities abroad: There are job opportunities abroad for postgraduate and PhD candidates in Hindi language. There is tremendous demand for Hindi language teachers in foreign universities as a result of some countries accept Hindi as a language of business. Teaching Work: Traditional education business can also be adopted as a teacher in schools, colleges and universities in India.
There are countless opportunities for those who make a career in the field of teaching. After BE, BEd can be made TGT teacher / secondary school teacher. Today the demand for TGT teachers is in the whole country. The demand of high school teachers is also not low. After taking 55 percent marks in MA Hindi and after clearing the net, M.Phil, PhD qualifies for teaching at college and university level. Hindi professors are also in non-Hindi speaking regions.
Advertising Incorporation: Foreign companies are also now creating advertisements in Hindi. If you want to work in the field of advertising, there is no shortage of name and fame in this area. When foreign channels, foreign media arrived in the country, it started to feel that the existence of Hindi would decrease, but the use of Hindi is that the most viewed channel today and the most widely read newspaper is in Hindi.
Hindi cinema has also emerged as a powerful medium for the people. Many websites including the BBC are running their Hindi portal. Microsoft has also introduced operating system in Hindi to establish domination through Hindi.
Major Institute:
Mahatma Gandhi International Hindi University, Wardha: Website- www.hindivishwa.org:
Delhi University, Delhi: Website- www.du.ac.in
Atal Bihari Vajpayee Hindi University, Bhopal: Website- http://www.abvhv.org
Chaudhari Devi Lal University, Sirsa: Website- https://www.cdlu.ac.in
Pandit Ravi Shankar Shukla University, Raipur: Website - www.prsu.ac.in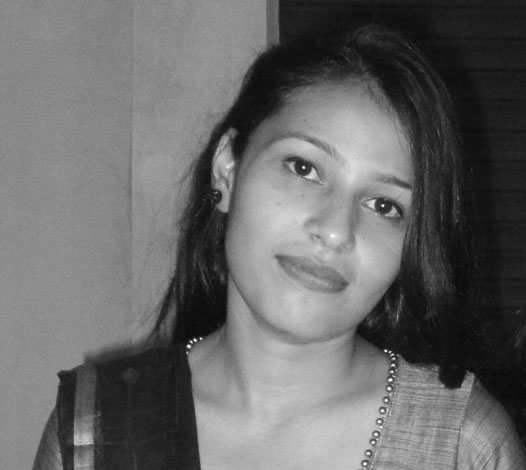 Dear Reader, My name is Manisha Dubey Jha. I have been blogging for 3 years and through the Fast Read.in I have been giving important educational content as far as possible to the reader. Hope you like everyone, please share your classmate too. As a literature person, I am very passionate about reading and participating in my thoughts on paper. So what is better than adopting writing as a profession? With over three years of experience in the given area, I am making an online reputation for my clients. If any mistakes or wrong in the article, please suggest us @ fastread.ait@gmail.com
Read More.