Wedding Makeup Tips: Dos and Don'ts Every Bride Must Know
Feeling stressed as the big day gets closer? Staying relaxed and following some simple tips will help you look your glowing best.
The big fat Indian wedding is back with a bang! And it's growing bigger and fatter with more ceremonies than one can handle – mehendi, sangeet, puja, nuptials, reception. This means the bride has even more to worry about and unfortunately, stress tends to show up on the skin.
While there are many bridal beauty tips to cover this, prevention is better than cure. The best thing to do is to start a skincare regimen a few months in advance. No matter what you have to handle, this will help you look and feel your best on the most important day of your life.
How To Look Gorgeous On Your Wedding Day
Consult a specialist
What's your skin type? How does it react to different temperatures, foods and moods? Any allergies? Consult a dermatologist to sort these concerns out.
Invest in the best quality beauty products
Good quality products like cleansers and toners not only help clear up problems, they're also gentle on your skin. Alternatively, you could consider homemade masks made from kitchen ingredients. These are more natural and less likely to aggravate sensitive skin.
Reroute your routine to get glowing skin
Long work hours and irregular eating affect the digestive system which inadvertently affects the skin. Simple things like a change of diet, lots of water and the recommended eight hours of sleep will make a big difference.
Use trusted professionals' opinions for wedding makeup
A good makeup professional understands the relationship between skin tone and makeup colours. Keep the colour of the outfit in mind before buying your products. Ideally, set up a test session 4 weeks before the wedding. This'll give you a good idea on the final result and also give you enough time for experimentation or change.
Now that you've taken care of your skin, let's move on to your makeup. Follow these bridal makeup tips to see the difference.
Bridal Makeup Dos and Don'ts
Bridal Makeup Dos
Take pictures both at day and night to see the difference between daylight and flashbulbs.
Let the makeup artist guide you on applying makeup for each occasion and making it last.
Finish your facial treatments and waxing a few days before the day. This will give your skin a chance to recover and also avoid breakouts.
Skip the trendy stuff. Sticking to a classic look makes your photos look timeless. Let the artist and makeup products do the work.
Use lipstick which is high gloss or very matte. A good idea is to use pinks, peach or rose lipsticks with a satin finish so that it lasts longer and wears off evenly.
Give your foundation staying powder by using a gel foundation primer before you apply your makeup. Add a light dusting of loose powder to prevent any unwanted shine.
Bridal Makeup Don'ts
Do your makeup trial in the evening and under artificial lights. Get it done in daylight and preferably at home so that you can tweak the colours to suit your jewellery and outfits.
Give in to suggestions offered by others, especially if you're not happy with them.
Do just the face; it will look like you're wearing a mask. Blend and extend it to include your neck and shoulders.
Apply foundation without SPF. SPF can make your face look white or flashed out in photography.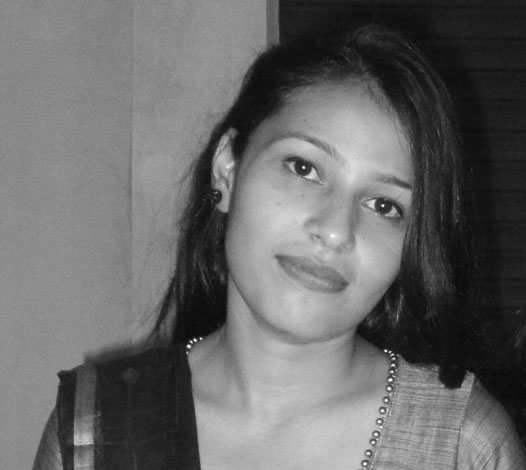 Dear Reader, My name is Manisha Dubey Jha. I have been blogging for 3 years and through the Fast Read.in I have been giving important educational content as far as possible to the reader. Hope you like everyone, please share your classmate too. As a literature person, I am very passionate about reading and participating in my thoughts on paper. So what is better than adopting writing as a profession? With over three years of experience in the given area, I am making an online reputation for my clients. If any mistakes or wrong in the article, please suggest us @ fastread.ait@gmail.com
Read More.