Search Engine Optimization
What is SEO ?

SEO is the process of optimizing your website to appear higher in search engine's listing.
Why SEO ?
Search engines like Google see the internet differently from the way people see it. It is important to understand this when designing your website or while optimizing it.
When your website is designed, make sure it looks good to search engine so that it can crawl your website easily. If there are errors, the search engine may not show your website on search at all.
How to optimize your Website using SEO ?
SEO involves the optimization of many different elements and to optimize your website effectively, you need to look at and optimize each of the following :
keywords
metadata
content
inward links
header tags
alt tags
internal links
website structure & theme
website code
Choose your keywords effectively
Keywords are important in your site's SEO optimization.
While choosing keywords, avoid the following :
words like a, an, and, the, in , of, be, I, me
keywords that are too broad .. add keywords focused to your content
too many keywords
keywords that are not representing your content
Meta tags
Metadata information is made up of 3 main parts :
Title : Title is displayed on top of the browser to identify your page.
keywords : The main word or phrases user use to find your site
description : This describes your content
You need to update tis information for your site.
Content is King
The content of your site is the key element that will separate your site from your competitors.
Good and unique content will increase your chances of Google finding you relevant and placing in a good position.
You can create useful content by incorporating the following :
Good and Unique content
Relevant blog and free forum
Relevant help pages
Information pages
Calculator
Tips and cheats pages
Inward links
An inward link is a link that someone else creates from their website to yours.
These are important for optimizing your website as it helps increase your site's relevance and PAGERANK.
Avoid spamming for creating inward links as that would give your website a bad ranking.
Header tags
Header tags are helped to layout your pages with the main title being an <h1> tag and the next being <h2> and so on.
Your should always try to use your main keywords for the page in your header tags.
There are six header tags from h1 to h6.
The <h1> tag is the largest and has the greatest value. <h6> is the smallest and has the least value.
Do not use lots of <h1> tag as this will dilute the effectiveness.
Alt tags
These are the description of the images of your website.
They are important for three main reasons :
They make your site accessible
They enables screen readers to interpret your image
They enable Google to interpret your image
Internal links
These are used within your own website to link your pages together to help users navigate around your site.
In Internal links, use relevant text instead of just putting the anchor text as "Click here". This would help Google to see what the page is about.
Website structure and Theme
To add structure to your website, you need to create folders and move the content to relevant folders.
Keep things organized your website
Build more relevance to your search string
Help Google crawl your website more effectively
Website code
Maintain and optimize your code properly so that page load times less and page load is error free.
Here are some things you may consider for this :
Use CSS to maintain a consistent structure and avoid writing style code repeatedly.
Avoid using older technology like Frames.
Use redirects correctly
Use minified version of JavaScript files if available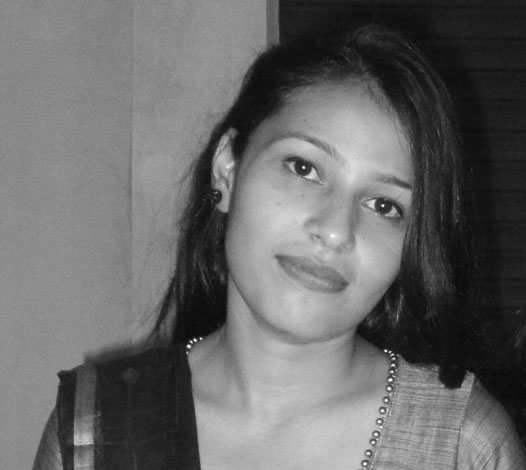 Dear Reader, My name is Manisha Dubey Jha. I have been blogging for 3 years and through the Fast Read.in I have been giving important educational content as far as possible to the reader. Hope you like everyone, please share your classmate too. As a literature person, I am very passionate about reading and participating in my thoughts on paper. So what is better than adopting writing as a profession? With over three years of experience in the given area, I am making an online reputation for my clients. If any mistakes or wrong in the article, please suggest us @ fastread.ait@gmail.com
Read More.