RADIO AND TELEVISION : RADIO
Radio broadcast started in India in 1927 with two privately owned transmitters at Mumbai and Calcutta, The Government of India took them over in 1930 and started operating them under ;he name of Indian Broadcasting Service, in 1936, the name of the service was changed to All India Radio. Since 1957, ,t is known as Akashvani. Radio irogrammes are received by over 2 crore radio receiver sets in India and this moss communication medium is serving as an effective medium not only to inform and educate people but also to provide entertainment.
At the time of Independence in 1947, all India Radio's network consisted of six radio stations. Its network now comprises 179 broadcasting centres consisting of 172 full-fledged stations, three relay centres, one auxiliary centre and three exclusive Vividh Bharti Commercial centres.
AIR has played a vital role to bring an awareness in listeners of Indian musical-classical, light, folk, tribal and western music. AIR is broadcasting 39.2 percent of the total broadcast for music. Popular entertainment programme Vividh Bharti is broadcast from 35 centres, including four short wave transmitters at Mumboi, Delhi, Chennai and Guwahati. Commercial broadcasting centres are at Chandigarh, Kanpur and Vadodara and two studio centres at Bhubaneshwar and Shantiniketan. The programmes ar, transmitted from 285 transmitters, of these 146 are medium wave, 50 short wave and 89 FM transmitters. The present national coverage is 89.7 percent by area and 97.1 per cent by population.
DOOR DARS HAN
India's first television centre came into being in September, 1959 as a pilot project. It was a modest beginning thrice a week and was a part of All India Radio. It was in August 1965 that the first general service started from Delhi on a regular basis. Thereafter a number of television centres became operational from October 1972 onwards in quick succession. These were located at Mumbai, Srinagar. Jalandhar, Calcutta, Chennai and Lucknow. In 1976, Television set up delinked from the AIR and given a separate status and name of Doordarshan'. The Asian Games in 1962 saw the next spurt when 20 low power transmitters were installed at different State Capitals and important towns.
August 15, 1982 saw another landmark in the history of Doordarshan when colour television was introduced in India. After INSAT-1A became operational, common national programmes were started for the entire network and Doordarshan utilised INSAT to extend its service to backward and remote rural areas. Doordarshan now reaches an estimated 85% of the population through a network of more than 700 terrestrial transmitters. Doordarshan has a three tier primary programme service-the national, the regional and the local. It is a department of the government of India and is as such funded by the government. In September 1984, a second channel was added at Delhi to provide alternative viewing option to the heterogeneous metropolitan population. Later this facility was extended to viewers in Mumbai, Chennai and Calcutta. This channel known as DD-2 metro entertainment channel has now been extended to many other cities and over 75 million people can receive programmes on this channel terrestrially. Doordarshan-3 exclusive service of programmes of current affairs, business and culture has also been started recently. Doordarshan has also entered into an agreement with the Cable News Network and a twenty four hour News and Current Affairs is also available in the country for various viewers.
Meanwhile, after being kept in abeyance for seven years the Prasar Bharti Act 1990, giving autonomy to AIR & Doordarshan come into force on September 15, 1997. A Board was constituted under the chairmanship of Shri Nikhil Chakravarty, the veteran journalist.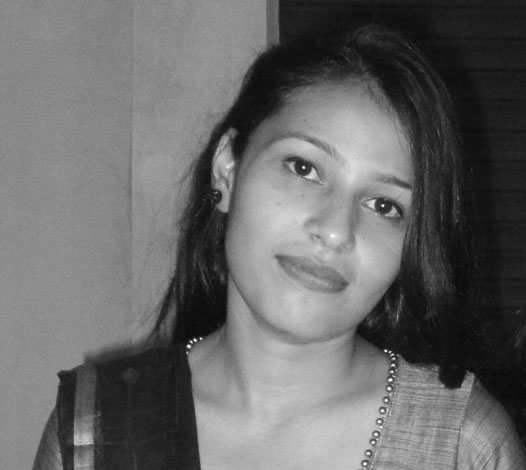 Dear Reader, My name is Manisha Dubey Jha. I have been blogging for 3 years and through the Fast Read.in I have been giving important educational content as far as possible to the reader. Hope you like everyone, please share your classmate too. As a literature person, I am very passionate about reading and participating in my thoughts on paper. So what is better than adopting writing as a profession? With over three years of experience in the given area, I am making an online reputation for my clients. If any mistakes or wrong in the article, please suggest us @ fastread.ait@gmail.com
Read More.