NATIONAL LABORATORIES AND RESEARCH INSTITUTE
Physical And Earth Sciences
Central Electronics Engineering
Research Institute, Pilani
Central Scientific Instruments
Organisation Chandigarh
National Geo-Physical Research Institute, Hyderabad
National Institute of Oceanography, Panaji (Goa)
National Physical Laboratory, New Delhi
Chemical Sciences
Central Electro-Chemical Research Institute, Karaikucli
Central Fuel Research Institute, Dhanbad Central Salt and Marine Chemicals Research Institute, Bhavnagar
Indian Institute of Petroleum, Dehra Dun National Chemical Laboratory, Pune
Biological Sciences
Central Drug Research Institute, Lucknow
Chemical Food Technological Research Institute, Mysore
Central Institute of Medicinal and Aromatic Plants, Lucknow
Central Leather Research Institute, Chennai
Central Public Health Engineering Research Institute, Nagpur
Centre for Cellular and Molecular Biology, Hyderabad
Indian Institute of Chemical Biology, Calcutta
Industrial Toxicology Research Centre, Lucknow
Institute of Plasma Research, BHAT,
Gandhinagar
National Botanical Research Institute, Lucknow
Engineering
Central Building Research Institute, Roorkee
Central Glass and Ceramic Research Institute, Jadavpur (Calcutta)
Central Mechanical Engineering Research Institute, Durgapur (West Bengal) Central Mining Research Station, Dhanbad (Bihar)
Central Road Research Institute, New Delhi
Electrical Research and Development Association, Vododara
Indian Institute of Advanced Study, Shimla
National Aeronautical Laboratory, Bangalore
National Environmental Engineering Research Institute, Nagpur
National Metallurgical Laboratory, Jamshedpur
Structural Engineering Research Centre, Roorkee and Chennai
Scientific Museums
Birla Industrial Technological Museum, Calcutta
Indian Notional Scientific
Documentation Centre, New Delhi Visvesvarayo Industrial and
Technological Museum, Bangalore
Cooperative Research Institutions
Ahmedabad Textile Industry's Research Association, Ahmedabad
Automotive Research Association of India, Mumbai
Mumbai Textile Research Association, Mumbai
Cement Research Institute of India, Ballabhgarh
Indian Jute Industries' Research Association, Calcutta
Indian Plywood Industries' Research Institute, Bangalore
Silk and Art Silk Mills Research Institute, Mumbai
South India Textile Research Association, Coimbatore
Tocklai Experimental Station, Jorhat Wool Research Association, Mumbai
National Surveys And Other Institutes
Botanical Survey of India, Calcutta Birbal Sohni Institute for Palaeobotany, Lucknow
Bose Research Institute, Calcutta Indian Association for the Cultivation of Science, Calcutta
National Atlas Organisation, Calcutta Indian National Science Academy, New Delhi
Indian National Science Congress Association, Calcutta
Raman Research Institute, Bangalore Survey of India, Dehra Dun
Wadia Institute of Himalayan Zoology, Delhi
Zoologice! Survey of India, Calcutta
Sports Institutes
Netaji Subhash National Institute of Sports, Patiala
lakshmibai National College of Physical Education, Gwalior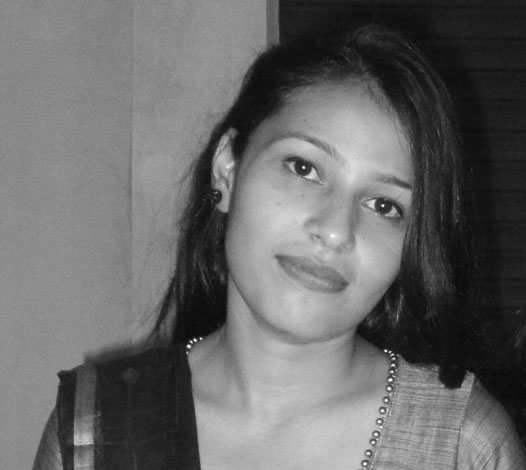 Dear Reader, My name is Manisha Dubey Jha. I have been blogging for 3 years and through the Fast Read.in I have been giving important educational content as far as possible to the reader. Hope you like everyone, please share your classmate too. As a literature person, I am very passionate about reading and participating in my thoughts on paper. So what is better than adopting writing as a profession? With over three years of experience in the given area, I am making an online reputation for my clients. If any mistakes or wrong in the article, please suggest us @ fastread.ait@gmail.com
Read More.