Learn To Wear Cat Eye Makeup In Just 10 Simple Steps
The cat eye is a dramatic look that will take some time to perfect. Everyone started off with shaky hands, but with practise you will be a pro at the look in no time.
The cat eye eyeliner is quite the rage nowadays. Not wanting to be left behind you want to be able to get the classic look yourself. But this seemingly simple flick can be quite tough to get and needs some practise.
Step-Wise Tutorial on Cat Eye Makeup
Step 1
Use an eye shadow to prime your eyelid. This helps the eyeliner hold on to something and not rub off. Choose a shade that is the same as or lighter than your skin tone.
Step 2
To find the right angle of the wing, hold a brush against the side of your nose and point to the end of your eyebrow. The line of the brush is the line of your wing. The two wings have to be as identical as can be.
For hooded eyelids, let the wing be more straight than angled.
Step 3
Place a dot where the tip of your wing will be on each eye. Higher dots mean a thicker and more dramatic cat eye. The dots have to be at the same angle and height. You can erase a dot much easily as compared to the wing.
Step 4
Draw a line from the dot to the outer corner. Do not pull your skin for this. Tilt your head back a bit and lower your eyelid slightly so you can see exactly what you are doing.
Step 5
Draw another line from the dot to the middle of your upper lash line. If you want the look to be more dramatic (and feel the confidence), draw a downward curving line.
Step 6
Fill in the outline or leave the two lines distinct. Both the looks have different appeal.
Step 7
Use a pointed Q-tip to clean up any mistakes on the cat eyeliner. You can also dip the Q-tip in primer or eye cream to remove excess eyeliner. Do not use a makeup remover.
Step 8
Now trace a line along your upper lash line, the way you would do for a simple eyeliner. Do it in one motion else it'll look uneven. You can also first place dots at equal intervals and then connect them.
Step 9
Thicken this line closer to the outer corner of your eye. You can rest your little finger on your cheekbone to stabilise your hand.
Step 10
Complete the look with mascara. Add more drama by covering the top lashes with more than one coat. Put a single layer on the lower lashes.

Practise these 10 cat eyeliner tips to rock the look with ease and confidence.
Remember, you must wash off all makeup before you go to bed. Use the Olay Natural White 7 IN ONE Foaming Cleanser face wash to cleanse your skin thoroughly.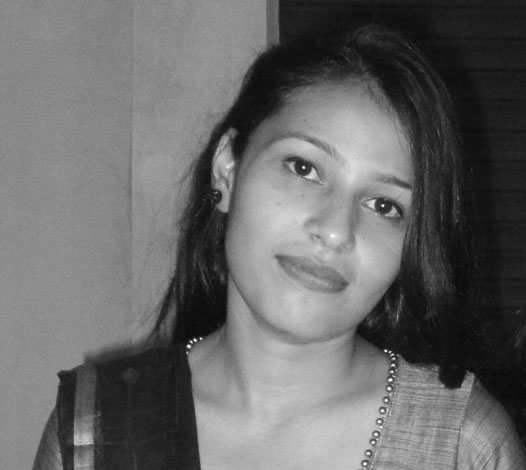 Dear Reader, My name is Manisha Dubey Jha. I have been blogging for 3 years and through the Fast Read.in I have been giving important educational content as far as possible to the reader. Hope you like everyone, please share your classmate too. As a literature person, I am very passionate about reading and participating in my thoughts on paper. So what is better than adopting writing as a profession? With over three years of experience in the given area, I am making an online reputation for my clients. If any mistakes or wrong in the article, please suggest us @ fastread.ait@gmail.com
Read More.