4 Ways to Use Curry Leaves for Your Hair
Curry leaves for hair are grandma's secret to glossy, dark hair. So what makes it so hot? Find out!
Used often in Indian dishes to season and flavor the food, curry leaves have a place in kitchens and in beauty care treatments. They are used for great hair and skin. They can be consumed or used externally in beauty packs to get healthier skin and hair.
Curry leaves are used in hair treatments to treat premature greying and to promote hair growth. It also helps improve the overall health of the hair by reducing damage, and by making hair stronger and shinier.
So what makes curry leaves so good for hair?
Curry leaves contain a whole lot of nutrients. They have calcium, vitamin C, vitamin B6, phosphorous, beta carotene, iron, proteins, amino acids, fibers, carbohydrates and antioxidants. These nutrients work together to improve hair texture and strength.
Curry Leaves Hair Treatments
To make the most of curry leaves' benefits, it can be included in your diet. When included in your diet, it is not just your hair that benefits from it but your entire body and skin.
If you don't enjoy eating it, you can make packs and tonics using curry leaves that are equally effective.
Another alternative is to make a tea with curry leaves. That is, boil a few curry leaves in water and strain it. Add a squeeze of lime or sugar for flavor, and drink it up.
You can also massage your scalp and hair with this concoction before washing, and use it as a rinse.
Here are a few hair treatments that can be prepared using curry leaves and a few other ingredients.
Coconut and Curry Leaves Pack
This is an age-old recipe of curry leaves oil for hair.
Just add a few curry leaves to a small bowl with coconut oil.
Keep the bowl in a larger vessel filled with water and heat the water. This is the best way to heat oil. A black film will be formed and this can be used on your hair to darken it.
A longer, but equally effective method, is to add curry leaves to coconut oil and store it in a glass container that is left out in the sun for a month until it turns black.
This can be applied to your hair and washed off using a mild shampoo like Pantene Pro-V Long Black Shampoo and conditioner.
Yoghurt and Curry Leaves Pack
Make a paste out of curry leaves by adding water and blending. You can also grind it to a paste.
Add this paste to a small bowl of yoghurt.
Apply this paste on your scalp and the lengths of your hair.
This hair pack will strengthen follicles and hair shafts, and get rid of dandruff, which will control hair fall. The yoghurt softens the hair and makes it shinier, and the curry leaves darken hair, reining in premature ageing.
Hair Wash Powder
Curry leaf powder can be added to equal quantities of shikakai (soapnut) and amla powder (a rich source of vitamin C).
This can be mixed and kept in a bottle, and used to wash your hair regularly.
The combination of powders will help hair become stronger and healthier.
These are just a few simple ways of maximizing the benefits of curry leaves for hair growth and beautiful hair.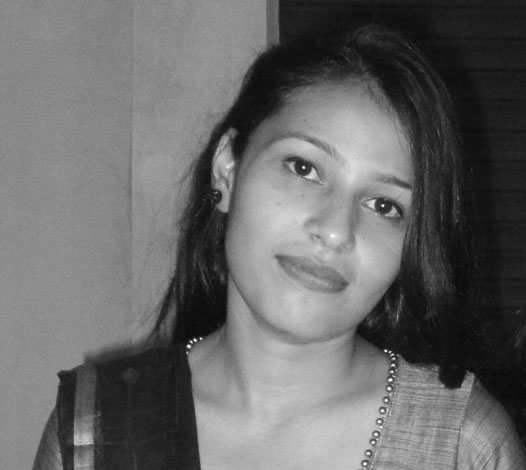 Dear Reader, My name is Manisha Dubey Jha. I have been blogging for 3 years and through the Fast Read.in I have been giving important educational content as far as possible to the reader. Hope you like everyone, please share your classmate too. As a literature person, I am very passionate about reading and participating in my thoughts on paper. So what is better than adopting writing as a profession? With over three years of experience in the given area, I am making an online reputation for my clients. If any mistakes or wrong in the article, please suggest us @ fastread.ait@gmail.com
Read More.