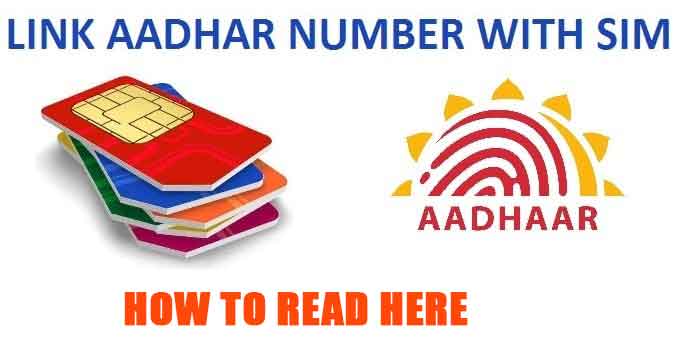 The Adhar program, launched by the Indian government in the year 2009, will be so important that no one knew it would work without it.
In today's time, the Adhar Card has become so important, think of it, which has not yet made the Aadhaar card, how anxious it will be. Well, he should make a new base card. Because the Indian Government has made it mandatory to link banks, PAN cards, mobile numbers and other government schemes with Aadhar card. In the future, there can be no benefit of any government scheme without the support card.
The matter relating to the mandatory Aadhar card is going on in the Supreme Court. It may take some time to decide whether it is mandatory for government schemes or not.
In the meantime, the last date for linking Aadhaar card with bank, PAN, government schemes has been kept 31 March 2018, while last date 06 February 2018 has been kept for linking Aadhaar card to mobile number.
Therefore, it is important for you to take your Aadhar card from the mobile number as soon as possible and take it from the mobile number.
Here's an advice to you that before linking to Aadhar card, please check that there is no mistake of any kind in your Aadhar card. If this is the case then first get it corrected so that there is no problem of any kind.
Friends can link to Aadhaar Card from your mobile number in these three easy ways. Let's know about them-
1-Retailer Store
The easiest and popular way to link mobile number to Link Mobile Number with Adhar Card is to go to your nearest retailer mobile store and link your Aadhar card to the mobile.
Do not forget to take the base card with you here. The retailer will not take any kind of charge from you, if you have to pay it will not be more than Rs 10-20.
2- Special camp
Many telecom companies have linked the Aadhar card to the mobile number by putting camps in place to facilitate their users. Here you can link your mobile number to Aadhaar card free of charge. The company also informs you about the camps where they are camping in your city.
3-Telecom Company website
The third way is very simple. But here your Aadhar Card must be registered with any mobile number so that you can get an OTP.
Now you can link to Aadhar card by going through the official website of your mobile number and making it easy to complete the process.
Read More.