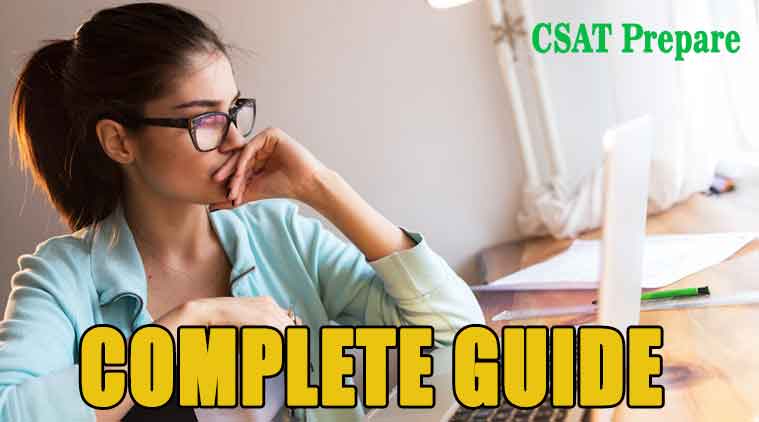 Friends, today we will tell about this one of the very difficult exams of today's time in CSAT. How to prepare for this test to be successful, will this information be given also? Which will help you to make this test successful. Among the students engaged in preparing for the prestigious Civil Services Exam, one word is being talked about these days, which is called CSAT i.e. Civil Services Aptitude Test. UPSC has made several new changes in the syllabus and pattern of the Civil Services Preliminary Examination conducted this year, after which it has been named the C-SAT.
There is often a fear in students about the question papers of the C-SAT, because one of the reasons is that candidates under the Aptitude Test will no longer have to choose one of the optional subjects. In addition to the general study for all students in place of this, the paper of Aptitude test will be given the same paper.
How to prepare for CSAT-
After the Union Public Service Commission, the State Service Commission is also going to take the Seasat (Civil Service Aptitude Test) instead of an alternative subject in the initial examination of the state service examination. We have to work very hard to prepare for it. Then we can prepare it.
Methods of preparation -
For preparation of this, almost 6 months before the examination itself should be started.
Collect your curriculum.
Use the time table, then the focus will remain on all subjects.
Regularly maintain routine routine for each day.
Solve last year's papers of UPSC Seat (Anyone from 2011-2014).
By closing down your room, sit for two hours without interruption, solve it, and show your potential.
Assess your shortcomings and find out which areas you can not get good marks.
Keep in mind what areas to work on.
Make a good strategy for preparation.
Take all topics together, do not put any topic and subject in the pending.
Keep yourself confident, keep on getting fat.
Syllabus-
Comprehension (paragraph).
Interpersonal skills including communication skills.
Logical reasoning and analytical ability.
Decision-making and problem-solving |
General mental ability |
Basic numeracy (numbers and their relations, orders of magnitude, etc.) (Class X level), (Basic numerical function (number of tenth grade level and their relation, result sequence, etc.).
Read More.