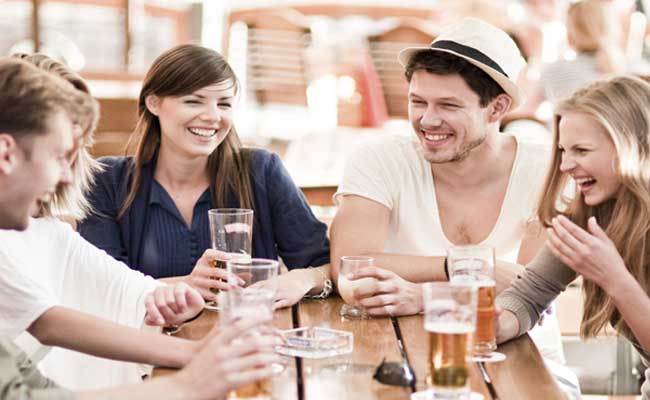 Here we are providing Farewell Speech for Friends and Colleagues in English Langauge for student & competitive Examiner with given as per the time limit 3 minutes, 5 minutes, 7 minutes etc.as per your requirement select the speech.
Farewell Speech for Friends - 1
Reputable Manager and Dear Team Member!
In the end, the day has come when I am standing between you and preparing to give my farewell speech. Let me begin my speech while expressing my sincere gratitude to all of you for organizing such a lovely farewell party for me; I'm really overwhelmed.
I joined this organization 10 years ago when I was 25 years old; Young and Energetic I have completed my management course with a lot of theoretical knowledge, this organization has given me many opportunities to learn and develop as a professional. Not only this company has polished my skills and enhanced my knowledge, but he has given me many good friends like you.
There is a good experience of learning to work here and I am grateful to the management for having a great faith in my skills and dedication. All of my leaders have played an important role in making me an ideal professional but I would like to thank my current leader, who is more than a leader for me, I have got the best friend and a big brother.
Today being my last day, I would like to be a bit bold to accept that even though knowing everyone, strong people are also feeling depressed and depressed at times. For several days, when I had lost faith in myself and had left the expectations. This was when my current owner, my friend, my guide extended my morale and showed light in despair. I have learned from him that accept the criticism and admiration of emotional feelings. I have also directed and guided not only in my professional but also in my personal life. Working with them has made me an open minded person and I have learned to respect the opinions of other people and have considered my thoughts with me, who always gave better results.
Mr. A, me and our team have taken many difficult projects together and successfully completed them. After hours of office, we are bonded as great friends and unite every opportunity of success. We have discussed personal and business problems and shared advice with each other whenever this organization has not only given me a successful career, but also a group of very good and trustworthy friends.
I am leaving this organization for personal reasons, but I am always going to remember this organization which is working with very talented and professional people. As team leader and instructor, I have handled several teams, but the team I am currently working with is the best team I have ever worked with. You guys are just amazing I did not have to worry about the timing or quality of any project or assignment and it is due to all your people. I used to share only project plans and implementation details and you will do the work of day and time to execute it. All of you are going to be very successful and this organization will definitely give you whatever you deserve.
Working with all your dear friends has been a wonderful experience and I am definitely going to remember this. I wish you a successful life and career.
Stay connected and thank you!
Farewell Speech for Friends - 2
Hello to everyone!
Thanks for taking the time and joining this event. As you all know, we have gathered here to celebrate Mr. X's farewell party. Today is his last day, we are not putting them on work, but have motivated them to spend some time with us. Mr. X and I joined this organization with the same profile and he has been a great friend of mine. We still have 10 years to retire but you are leaving me in the middle. I understand the crisis, but I'm going to miss you a lot
For all those people, who have known Mr. X as a true professional, who talks less, works more and always likes for time-bound and sticks up to the deadline; He also has a bright side, different jokes, I do not mean that being a professional does not mean to be bright, but I want to present to you all the funny parties of Mr. X who are laughing loudly at silent jokes , Who loves to go on a long drive, takes a walk in the morning and sits in the sunset.
The interesting part is that Mr. X and I have completed our engineering from the same college, almost equally competent, he and I have been the best friend since ancient times. I am so grateful to God that I met him and we Become a friend not only that he is my best friend, but in reality he is also a wonderful person. There was a time when I was going through difficulties in my personal life; I lost my father and became very lonely. He stood with me and supported me during those days of despair. In fact, due to his guidance I joined this organization. After a few years, in fact I got an opportunity from abroad, but because I did not want to lose such a great friend, I rejected this offer. And till today, I do not regret my decision, but I am grateful to God that I got to meet him. He is also a super leader and an ideal family
We have spent together good and bad days. We have handled multiple office projects together; Has assured that the assignment has been completed without any intervals spent in the night to spend. We celebrated victory and mixed the failure together. I hope my wife accepted me accepting that I have spent more years and shared my secrets with my wife than X.
Well, being his best friend, I also understand that he is leaving us and thus we can not urge him to stay back because this is quite personal because of this, but the good part is that he is the same Will be in the city So I am not going to leave him, even if he is going to work in another organization.
We will definitely miss you x but I promise that the ideology that you started in the team will be protected by all of us and I promise you to disturb you if you need any guidance in the future. I do Best wishes in all your efforts.
Thanks!
Farewell Speech for Friends - 3
Hello friends It is very good to see all of you in front of my eyes, my graduation level, post graduation and friends in the office together all together. This may seem just another thing for you people, but honestly for me, it is heaven on earth
Each of you has given me many memories and together we have enjoyed the best moments of our life. But how sad it is for me, I witness this incredible moment on that day when I am ready for a good goodbye to you. Yes, it is time for me to say goodbye to India and unfortunately for all of you also. It is a fate that has played very well in my path to hit you in some or the other moment, but this same fate has now planned to take me beyond the boundaries of the country and make my future the best.
Anyway, I know that none of us should be unhappy for this. It is only the connection of the day which will disappear, it is only physical day, but we all will be strongly connected in a strong way. We will be in a strong long distance friendship.
What is this a journey, the day we used to laugh so hard now are bringing tears in my eyes and the day we started fighting and crying, peace and happiness came within. We all live together happily with each other
Our moments are amazing, all of you will be physically approached with each other in some way, but this is the hardest moment for me that you all have a lot of goodbye waves on this side. I always had this dream big and taught, this step for me is a practical use of this lesson. But, no one told me that with this, when you work for your big dreams, then there will be times when you have to leave one part of yourself. I want someone to tell me, I would not have dreamed this big. I am kidding!
I know that I grow and prosper, make a way to please my friends, of course, like in the past, I always say when you say love for listening. Man, he is my best friend
Soon the time will come when we will physically reconnect old memories and create new moments of fun and laughter.
I am going to remind you so much, and it is so obvious that this feeling can not be expressed in words. Take a big hug for this whole group of my lifelines to come into my life and what is making it today, thank you. With my other things, I have packed all the fun moments and your gestures that remind me together.
You love people, stay connected and miss me. Bye! Thanks for coming here and this evening is considered as the best day of your life.
Farewell Speech for Friends - 4
Hello friends! Wassup?
Finally the day here is our college farewell day!
That day is here where we formally say goodbye to our teachers and each other. This is the last day of our graduation level.
Is not it a coincidence, or a perfect match for our destiny that only about 2000 students are connected to us so well here have bought tears in my eyes standing here, because I know that to stay so well connected The ease will now change in that time when we have to ask each other that you are free to meet me. Yes, friends, it is in luck.
I knew that everything that started is coming to an end. I also remember that when we were troubled by our work and used to say, 'heck .. when this college will end.' Strange, today is the day, and I do not know how we will not have a daily meeting, if our lunch is not together, fun of banking classes and scolding teachers
Although our paths are now feared to change, are prevailing on different streams and stages of life but I believe in it, I assure you that staying in connection with our bondage will be stable for the future. I will be there for you throughout your lifetime, just a call away I will
What do I think about farewell, it is organized to see each other, can meet again after year, or not only meet some of us who are the best friends. It is true that in the evening today we It is so much sad because our soul is connected to each other. This is because the heart refuses to go so much, and this makes it so difficult to go
I want our bond to be as strong as it is today and you stay on my side as you always have. I will remind you a lot of people also miss my people, our friendship is unbelievable and it is not easy to understand anyone else. We share a part of the same soul and blend into each other's heart like best friend
The end of college or this farewell evening will not set us apart. We are above and beyond this physical relationship. I will consider our phase of these 3 years, on which I did not want to stop because it is ending. But smile because it happened.
I just want to say that "I know that we will be friends for life, will share our dreams together. As we all are ready to walk under the roads, we will never think twice, these memories will always be And although we are leaving for various worlds and different trips, somehow we are together ... because deep within our hearts ... these memories have been created forever. "
I will miss you logo Please stay connected I love you
Bye! Will meet again soon and will hit the floor with more incredible moments.
Read More.