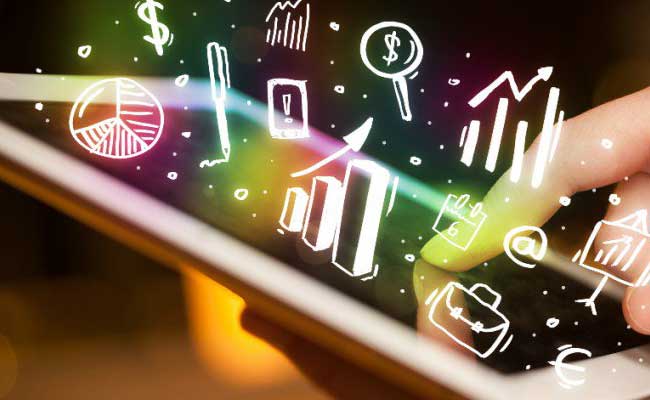 How often do you see advertising messages without knowing the e-mail IDs and messages on a mobile phone in a day? With this, you can imagine that the Internet world has given marketing a new direction. Today the internet is being used not only in the city but also in rural areas. The rapid spread of Internet and the field of digital marketing is also evolving. According to the report of IMEI, new opportunities for 1.5 to 2 lakh jobs will be created in the field of digital marketing by 2018. If you have good gains on internet-related technologies such as Maine, there will be numerous opportunities for you in many other areas, including digital marketing.
The Internet has become an important part of the lifestyle of men in today's life. From online education to shopping, filming or traveling tickets, many things are being done at home from the Internet. This is the reason why the number of internet subscribers is increasing rapidly. According to the IMAI report, the number of Internet subscribers in India is expected to increase from 45 million to 46.5 million by the end of this year. The growing utility of the Internet has put forward many career options, which are providing career opportunities for young people who understand technology. One of the main ones is the field of digital marketing.
What is digital marketing
D.C. is also called digital or online marketing by marketing the product or service through internet, computer and electronic media. Digital marketing is a major process of internet marketing. In which social media, mobile, e-mail, search engine optimization, search engine marketing, social media optimization, social media marketing etc. are used. Considering a survey, the next five years of the main digital marketing field is expected to generate 1.5 to 2 lakh new jobs. This can prove to be a great career option for those who have the knowledge and techniques of such men's e-commerce.
Who can enter
In the field of digital marketing, candidates of any faculty main graduate may enter the field, but the candidates who make digital marketing main spatialization get more options to go ahead, for this, the candidates will be given programs in digital marketing, Marketing, digital marketing certificate courses, etc. During the Zilla Marketing course, students are mainly given information about online advertising, strategy, marketing campaign analysis, communication strategies, technology, basic marketing concepts, search engine marketing and target market identification.
Where can work
Candidates who enter the field of digital marketing can get opportunities to work with digital marketing agencies, media agencies, public relations agencies, social media consultancy and market research firm Main. Advertising agencies also hire digital marketing professionals at a large scale.
What are profiles and responsibilities
These areas, the main functional franchales have to work on preparing and maintaining digital marketing materials. In addition to this, Frostels works for the promotion of product or service by creating web banner ads, e-mails and websites, for their branding, marketing campaigns for internet and digital technology, and mobile and social media. During this time the candidates can play the following roles: -
Search Engine Optimizer (SEO): Today every company and service provider wants to be seen at the top of their web page search results, so they modify the content of their websites to get better rankings on search engines, this process Search engine optimization and professionals working under this process are called search engine optimizers, how often do you see any web page In addition to seeing this, the main work of SEO is to increase the visibility of its website on search engines like Google, Yahoo. During this time, they may have to work on research, content development, texting etc.
Search Engine Marketing (SEM): - This process is done to increase the visibility of the website through main spaced placements and advertising. The search engine marketing expert who works under this process is the only thing that not only attaches maximum traffic to the traffic but also changes it into business.
Social media marketing (SMM) is to market any company or its product through social media marketing, social websites. Through this, a product and service is made very popular on social sites, which leads to a huge increase in its sales. Most of these social sites are profitable, which gets more traffic, if you are a user of Facebook, Twitter etc, then you have seen many such advertisements. There are mainly two types of work done in social media marketing: - Promotion and Monitoring, promotions, through social media, awareness on the brand and increasing sales, launching new products, re-launching etc. it happens. Monitoring is to understand how people are taking the brand and what the response is getting.
E-mail: - In India, the trend of spreading the product through e-mail between the growing access and popularity of the Internet has increased rapidly. You also need to see several mails related to product marketing per day in your email inbox. According to a research report, e-mail is more effective than the social media to add new customers. In this, there are many opportunities for youth in the field of e-mail marketing.
Mobile Marketing: - The number of smartphone users is growing rapidly. Smartphone has become the most useful means of accessing the internet. Market research data say that about 45 percent of marketing e-mails are read on Spartans. Additionally, the product is marketed on mobile with the help of SMS, promo offer and app. In this area of ​​marketing, you can make a career as a mobile marketing manager, mobile campaign manager, mobile app marketing manager etc.
Web analytics: - Web analytics is the most interesting aspect of digital marketing, under which professionals working in it have the responsibility to increase traffic analysis, business end marketing research and website traffic.
Read More.