PM Housing Scheme, Rural Application and Complete List of Eligibility List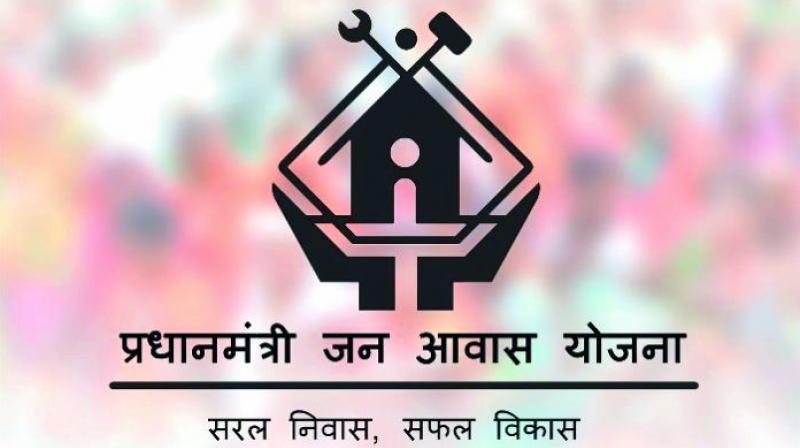 प्रधानमंत्री आवास योजना ग्रामीण आवेदन और पात्रता सूची की पूरी जानकारी
Implementation of the Prime Minister's Housing Scheme- On 23rd March, a Cabinet meeting has been approved by the Government of Gujarat. Rural housing scheme will help people in all rural areas of the country to get housing for all by 2022. The number of houses built under PMAY G has increased by 33% to 4 crore. Read more about modified PMA-G targets.
Given the Government's commitment to reducing the gap in rural housing and providing "housing for all" to 2022, IAY's plan is being implemented by the Prime Minister's Accommodation Scheme - Village (PMAY-G) w.e.f. It has been reconstructed on April 1, 2016. Pradhan Mantri Awas Yojana - will be implemented in rural areas across the country except rural Delhi and Chandigarh.
Pradhan Mantri Awas Yojana - The main features of the village: -
The government will create 10 million (permanent) homes for the rural poor in the next three years.
In the rural areas of the entire country by the year 2022, a total of 4 crore houses will be constructed under the PMA-G.
This scheme is expected to promote employment generation in rural areas.
This project will be implemented from 2016-17 to 2018-19 with a budget of Rs 81,975 crore in three years.
Total estimated expenditure will come from 60,000 crore budgetary allocation and the remaining will come through NABARD.
The cost of the unit (home) assistance is to be shared between the middle and state governments in plain areas 60:40 and 90:10 for the North-Eastern and Hill States.
The beneficiaries of rural households will be selected as per the data collected from the socio-economic caste census of 2011.
In plain areas, a allowance of Rs 120,000 and Rs 130,000 in mountainous areas The houses will be provided for construction.
With a dedicated area for clean cooking, the existing size of the unit will be increased from 20 m² to 25 m².
Rs.12000 and Rs.90/95 days wages for toilets, more than unit cost under MNREGA
The fund will be transferred electronically directly to the beneficiary's account.
Beneficiary will be able to take advantage of the loan up to Rs.70000 / - for building the house which is optional.
Pradhan Mantri Awas Yojana Gramin (PMAY G)
For the maintenance or upgradation of houses under the Pradhan Mantri Awas Yojana, the amount of 2 lakh in home loan will be of 3% interest subsidy.
Prime Minister Housing Scheme: Selection of Rural Beneficiaries: -
Identification and selection of beneficiaries will be done by the community on the basis of the SECC 2011 list, housing shortage and other social deficiency criteria through Gram Sabha. The government adheres to the 6-step process to prepare the final list of beneficiaries of the PMA. The six steps are as follows:
Preparing list of eligible candidates
Priority of beneficiaries within the list
Verification of priority list by Gram Sabha
Grievance Redressal by Appellate Committee
Publication of final priority list
Preparation of annual selection lists
Candidates will be removed as follows from the original SECC 2011 list on 13 exclusion criteria:
Motorized two / three / four wheeler / fishing boat
Machined Three / Four Wheeler Farming Equipment
Kisan credit card with a credit limit of Rs 50,000 or more
Domestic members as a government employee
Families with non-agricultural enterprises registered with government
Any member of the family earning more than Rs 10,000 per month
Filling income tax
Are doing professional taxes
A refrigerator
landline phone
2.5 acres or more irrigation land with at least one irrigation equipment
5 acres or more irrigated land for two or more crops season
Owning at least 7.5 acres of land or more with at least one irrigation tool
Pradhan Mantri Awas Yojana Gramin full information can be downloaded from this link.: Click Here
Pradhan Mantri Awas Yojna - Status Report of Rural (PMA-G) can be viewed on the http://pmayg.nic.in/netiay/Home.aspx website.
Read More.