Get The Bridal Mehndi Of Your Dreams With These 5 Elegant Mehndi Designs
The first word that comes to mind when you think wedding is the mehendi. Do you know what kind of design you like? We've got a few traditional, all-time favourites. There are also some tips on getting a dark colour and preventing any mishap.
Wedding season is around the corner. If you're a bride-to-be, this is the most fun part when you go shopping for your clothes, accessories, pick out hairstyles and also finalise on your mehendi design.
With artists practically in every lane, each with countless designs, it can be a mindboggling exercise to pick one bridal mehendi style. How, then, can the bride take a decision about one of the most important aspects of her wedding day?
Take a breath and spend 5 minutes reading this. And allow us to show you some popular mehndi designs for weddings, and a few tips and precautions to get stunning mehndi for your special day.
Our 5 All-time Favourite Bridal Mehndi Designs

#1 The Paisley Print:
The beautiful curved motifs of mangos have been adorning the hands of brides for years. Filled with delicate patterns, the smooth flow brings an age-old charm to your wedding.
#2 The Floral Pattern:
A floral pattern will match any bridal ensemble. Leaves, petals, vines and flowers come together into a gorgeous explosion of design.
#3 The Raja and Rani:
his common and endearing mehndi design for hands represents the bride and the groom, and is a Mughal style passed down through the ages.
3. Wear comfortable and, if possible, old clothes.
4. Put your mehendi 24-48 hours before the big day. And keep it on for at least 8-12 hours.
5. Dab on the mixture of lemon juice and sugar to your mehendi after it dries a bit. Don't overdo it as it may dilute the colour.
6. Use 'clove steam' to deepen the colour. Warm a few cloves in a thick pan and hold your hands over the smoke.
7. Once dry, gently rub off the mehndi and apply some balm or oil to it. Don't wash your hands for at least 12 hours.
8. Lastly, wrap your hands with cling film, cloth or bandages to prevent them from coming in contact with any surface.
4 Tips To Prevent Your Mehendi From Getting Spoiled:
1. Don't drink too much liquid just before or during the mehndi application. You don't want to make a trip to the bathroom with fresh mehndi, do you?
2. Don't shake your hands to dry your mehndi faster. It might spread and completely ruin your design. Also, wait for the mehndi to dry before you join your friends on the dance floor. You could accidentally smudge it.
3. Absolutely do not use a hair-dryer on your hands in an attempt to dry your mehndi faster. You will smudge the design beyond repair.
4. Don't shave, wax or bleach your arms or legs after your mehndi session. You will scrape off the top layer and take away most of the colour. Take care of all the beauty treatments before your mehndi ceremony.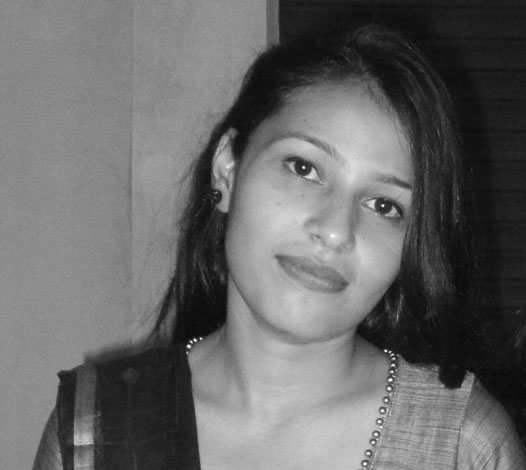 Dear Reader, My name is Manisha Dubey Jha. I have been blogging for 3 years and through the Fast Read.in I have been giving important educational content as far as possible to the reader. Hope you like everyone, please share your classmate too. As a literature person, I am very passionate about reading and participating in my thoughts on paper. So what is better than adopting writing as a profession? With over three years of experience in the given area, I am making an online reputation for my clients. If any mistakes or wrong in the article, please suggest us @ fastread.ait@gmail.com
Read More.