10 Amazing Ways To Use Egg Yolk & Egg Hair Mask For Glossy Hair
Egg yolk is filled with so many nutrients that it often surfaces in a ton of different home remedies. Here are some amazing ways that it can benefit your hair.
Using an egg yolk for hair care can lead to some great results and the best part is that these results show themselves fairly quickly. There are many different ways to use all that eggy goodness to make your locks look lovelier.
Here Are 10 Different Ways To Use Egg Yolk For Shinier Hair:

1. It helps condition your hair
The easiest and laziest way to treat and condition your hair in no time is to put three yolks in a bowl and mix them up
This mixture works best for hair that doesn't need any excess treatment, which is why we don't need to overdo it by adding a ton of different ingredients for added benefits
2. It adds moisture to your hair
When you use an egg hair mask mixed with honey, it adds a ton of moisture to your hair
Depending on the length of your hair, you can use 2-3 egg yolks, along with a tablespoon of raw honey
Apply this to your hair and scalp and let it dry
Rinse it off with a mild shampoo like Pantene Pro V Lively Clean shampoo to remove all yolk residue from your hair
3. It treats dry, itchy scalps
Using egg for hair is known to nourish the scalp, however, when you add neem oil to it, it can also act as an effective remedy for a dry and itchy scalp (you can also use this mask if you have dandruff)
4. It helps your hair grow
If you're planning to use egg for hair growth, just mix the yolk with a tablespoon of almond oil and apply to your hair generously
5. It helps eliminate frizz
Using egg yolks alone in your hair can help you combat fizziness, especially if you mix it with a little bit of mayonnaise
6. It helps get rid of lice
When mixed with lemon juice, egg yolk can help suffocate lice if you wrap your hair up with cellophane after applying it
You have to keep it on for at least 6-7 hours because this is a relatively show treatment
7. It helps stimulate hair growth
Egg yolks are filled with nutrients that help stimulate the growth of hair follicles
8. It makes your hair shinier
Another great advantage of using egg yolk masks is that they add shine and lustre to your hair
9. It makes your hair stronger
What's the point of longer hair if it keeps breaking? Egg yolks are known for making your hair stronger so that you can prevent breakage
10. It prevents hair fall
Egg yolks can also help prevent hair fall simply because they nourish your hair so well
Whether you use it in a mask mixed with other home ingredients or use it as it is, the nutrients that are naturally present in an egg yolk can only benefit you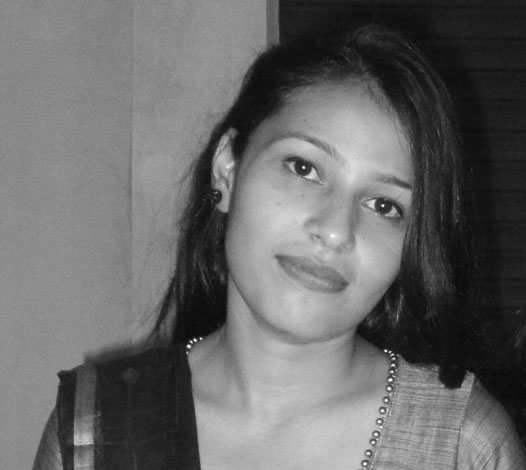 Dear Reader, My name is Manisha Dubey Jha. I have been blogging for 3 years and through the Fast Read.in I have been giving important educational content as far as possible to the reader. Hope you like everyone, please share your classmate too. As a literature person, I am very passionate about reading and participating in my thoughts on paper. So what is better than adopting writing as a profession? With over three years of experience in the given area, I am making an online reputation for my clients. If any mistakes or wrong in the article, please suggest us @ fastread.ait@gmail.com
Read More.