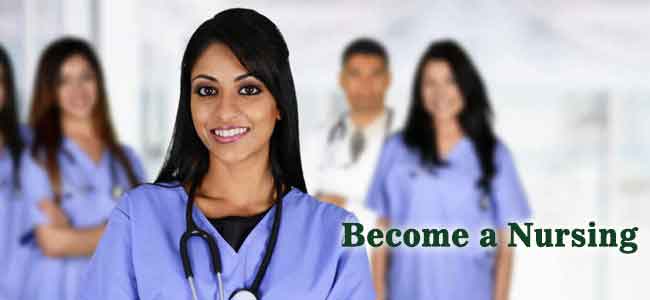 Friends, we all set a goal to move forward in our lives. All of us are attracted to different areas. In the field of someone's engineering, in police or in defense, and in somebody's medical field, we can not call any area small or big. Because all the areas have a special place in their place. The post of nurse comes under the medical field, and in the medical field, we consider doctors as the second form of God, as he provides healthier patients and second life. But at the same time, we can not ignore the contributions of the nurse as it is the nurse's responsibility to care for the patient and to give medicines according to the time.
The Nurse performs its work in front of the patient with great compassion, emotion and love. That is why we also call a nurse lovingly called 'Sister'. On this page we are providing you with information related to making a career in the nursing field. This will help you to pursue a career in the field of nursing.
Good Qualities of a Nurse
The virtue of the service of a nurse is seen as a noble profession all over the world. In a nurse, compassion and love towards the patient remain intact. Although the care and service of a patient is the job of a nurse, but the nurse is a part of the doctor and the middle of the patient who serves the patient in consultation with the doctor.
Nurses serve their patient whole heart, because their goal is only to make the patient healthy at that time. The nurse consulted the doctor in relation to the patient, and according to that advice the patient performs injections, medicines and other important functions. At the same time a nurse prepares a report about the patient and gives it to the doctor. By which treatment can be given to the doctor at the time of treatment, the amount of credit that a doctor has for the patient's health, is the same as the credit for a nurse.
Educational Qualification for Nursing
If you want to pursue a nursing field as a career, you must first be in the 12th class with the science of biology. After passing Class 12th you can do a course of General Nursing and Midwifery (GNM). It is a diploma course, and the course of this course is three and a half years. After completing this diploma course, you can apply for a nursing job in a hospital or clinic.
After this course if you want to study more, or want to go to a good job through any other course, you can do BSc Nursing course. It takes about four and a half years to complete this course. If you have completed General Nursing and Midwifery course, and want to do B.Sc. Nursing course ahead of this, the time duration of this course will be for only 2 years. You can also do MSc nursing after completing the BSc Nursing Course. Whose time duration is only 2 years.
Top 10 Institutes of India
1. CMC Vellore - College of Nursing, Tamil Nadu
RAK College of Nursing, Delhi.
3. Department of Nursing - All India Institute of Medical Sciences
4. Manipal College of Nursing - Manipal University:
5. M. Birla College of Nursing, Kolkata
Government College of Nursing, Kozhikode
7. Father Muller College of Nursing, Mangalore
8. Sreeb Ramachandra Medical University, Chennai - College of Nursing
9. SNDT Faculty of Nursing, Mumbai
College of Nursing, Thrissur
11. College of Nursing, Kottayam
12. College of Nursing, Alappuzha
World's Leading Nursing Institute
1. University of Pennsylvania (United States)
2. Johns Hopkins University (United States)
3. University of Toronto (Canada)
4. University of Alberta (Canada)
5. Karolinska Institute (Sweden)
6. King's College London (KCL) (United Kingdom)
7. University of Michigan (United States)
8. University of Manchester (United Kingdom)
9. University of North Carolina, Chapel Hill (United States)
10. University of California, San Francisco (UCSF) (United States)
According to the above nursing institutes list, you will get help in admission loan in college.
Employment Opportunities
After completing the course related to nursing, there is many opportunities for a job of a nurse, such as - Old Age Homes, Hospital, Nursing Homes, Clinics and Health Department, Schools, Railways, Public Sector Medical Department, Military Health Service etc. Are. After doing a nursing course, many ways of employment are opened in front of you, and together you will also have employment in the form of pediatric nurse (care of minor sick children), psychiatric nurse (care of emotional and psychological patient) and orthopedic nurse. The means are available.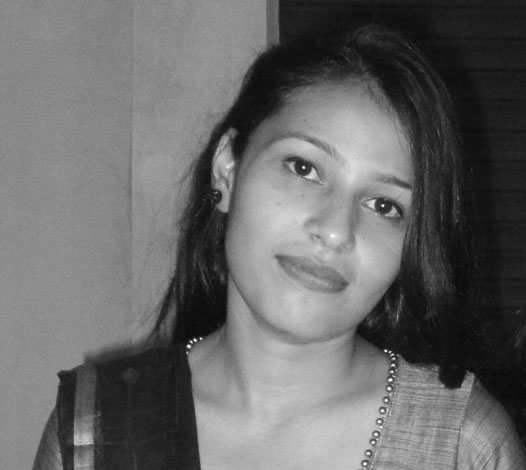 Dear Reader, My name is Manisha Dubey Jha. I have been blogging for 3 years and through the Fast Read.in I have been giving important educational content as far as possible to the reader. Hope you like everyone, please share your classmate too. As a literature person, I am very passionate about reading and participating in my thoughts on paper. So what is better than adopting writing as a profession? With over three years of experience in the given area, I am making an online reputation for my clients. If any mistakes or wrong in the article, please suggest us @ fastread.ait@gmail.com
Read More.