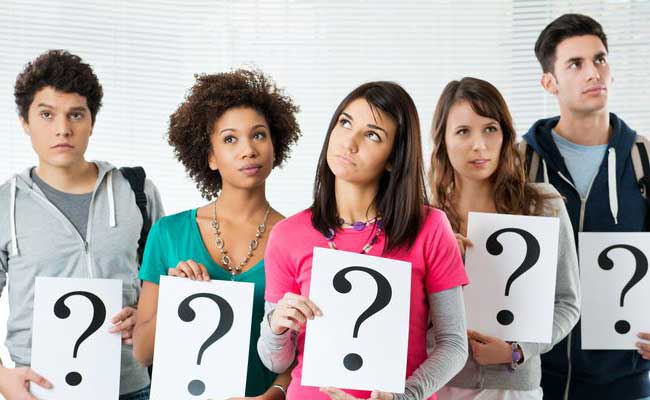 There are many topics in addition to mathematics and science in today's time, which lead to better career prospects in terms of career. Commerce is also one such topic. In recent years, commerce has emerged as a popular subject among the students. As a commerce subject to being challenging, it opens many ways to move forward. If you love numbers, you have logical and analytical brains, then commerce is an excellent choice for you. Know which of the future can be selected after commerce with 12th: -
Bachelor of Commerce
Bachelor of Commerce (BCom) is a three year bachelor's degree. After commerce with 12th, students usually enter BCom. After BCom, you can get admission in any professional course like MBA, PGDM etc. Getting the higher education means that the path of M.Com, MPhil, PhD is also made from BCom. You can also do CA or CS after BCom. Civil Services can also go through administrative services or revenues through examination.
B.Com (Hons)
This course is similar to BCom, but specialization in a particular subject makes this degree course important. For specialization, you can choose one of the topics from Accountancy, Management, Economics, Marketing Management, Financial Management, International Trade and Finance, e-Commerce, Banking or Human and Resource Management. There is more demand for BCom (Owners) compared to the general BCom in the industry. However, for the prescribed criteria and eligibility conditions, there is almost one thing for both courses. The biggest difference between the two is that BCOM (Hons) has to study the topics of commerce in more detail and in detail.
Chartered accountant
After 12th from Commerce, entering the Chartered Accountant (CA) course from the CPT exam is a great choice. Today there is a lot of demand for CA in abroad including India and it is a very respectable profession. Chartered Accountant Program is a Professional Course, which has three parts - Common Proficiency Test (CPT) (Integrated Professional Competence Course (IPCC) M Final Course (if you take admission in CA after BCM, CPT is not required). Law, Accountancy, Economics, Quantitative Aptitude topics are important for CA career. After passing the Integrated Frequency Competency Course (IPCC), the Artikild Clerk / Audit Clerk can register for Practical Training. 100 hours of computer training is also mandatory before this registration, which can be done only with CPT or an IPCC. A qualified chartered accountant has many options, he can be employed in government service, public sector undertakings or private sector in the attractive position. There are many opportunities in the Capital Market, Business Houses and Industry for C. As a CA, you can start your own consultancy and practice any private or private practice. The CA has the option of working in the Financial Accounting or Taxation Department, with a private practice. Corporate Finance, Auditing Forms, Management Consultancy etc. Indian chartered accountants also have good demand abroad. Smaller companies need a professional chartered accountant (CA) to get accounts audited.
BCom in accounting and finance
Bachelor of Commerce in Accounting and Finance, also known as BSF Course, is a three year undergraduate program. Training in accounting and finance in this course, operated in some universities of the country including Mumbai University, is given. It is a good course in the field of accounting and finance career. After BAF, you can give your career and height by doing Mcom or MBA in Finance.
Bachelor of Economics
Bachelor of Economics after Commerce is also an option 12th. Various economical concepts in it Practical studies of economic policies and programs etc. are conducted. If you have a keen interest in economics and want to pursue as an expert in economics, then you can graduate in Economics. If you want to prepare for the Indian Administrative Service, you will get additional benefit of studying this course.
Stock Broking & Investment Analyst
Stock exchange plays an important role in the development of the country's economy as an indicator. Here the shares are bought and sold. Stock brokers sell and sell shares on behalf of individuals and institutions, while investment analyst investment offers their services. This is a great work area for commerce students. Institute of Company Secretaries of India All India Center for Capital Market Studies, Mumbai Stock Exchange Training Institute, Institute of Financial and Investment Plaaning, Institute of Chartered Financial Analysis of India offers courses in stock braking.
Bachelor of Business Administration
Bachelor of Business Administration (BBA) can do anyway after 12th of any stream, but this course is very popular among commerce students. In this course of three years, business administration has to be studied. After completing this course, whether in any company HR Finance Aid Sales and Marketing Department, Job Choice
Read More.