9 Strawberry Benefits & Easy To Make Strawberry Face Packs For Skin
Strawberries are not just delicious to eat but also to treat skin. Sweet! Find out the many ways strawberry benefits of skin.
Like all things fabulous for our skin, strawberries are blessed with an abundance of vitamin C. This roughly means: good bye blah skin and hello glowing skin. Why should you add strawberries to your diet and to your beauty recipes? Well, it is great for eyes, the immune system, heart disease, cancer, arthritis, brain, and blood pressure. Apart from vitamin C, it also contains folate, vitamin A, fibre and antioxidants.

Benefits of strawberry for skin are many. You could use strawberry for everything from anti-ageing to banishing acne and lightening it. Strawberries can be included in your beauty routine in a variety of ways. There's strawberry face pack, strawberry scrub, and even strawberry lip mask.

1. Anti-Ageing – The antioxidants and ellagic acid save your skin from the harmful effects of UV rays and minimize wrinkling and collagen reduction that cause skin to age quickly.

2. Acne – The acidic nature of strawberries remove excess oil on the skin, which is one of the primary reasons for acne.

3. Skin Lightening – Strawberries contain vitamin C which is known for lightening skin, and for making it more supple and smooth. This, along with malic acid, helps whiten your teeth. It can be used to lighten and hydrate dark lips.

4. Blackheads – The salicylic acid in the berry is good for exfoliating dead cells and blackheads.

5. Dark Circles – Strawberries work as astringents too and can be used to reduce puffiness and dark circles.

So, where does one start? Now, we know strawberries are way too delicious. So let's start there.
You can make a simple strawberry salad by chopping the fruit in half and drizzling honey over it.
You could also add some whipped cream. It's delicious and is great for your skin to consume strawberries.
Another delicious way to have strawberries is to make a smoothie by blending almond milk and freshly chopped strawberries.
If you want to explore the multitude beauty benefits of strawberry, try out these simple, easy-to-make recipes.
6. Teeth Whitener:
Make a paste of strawberries and rub it on your teeth
You could also rub a slice of strawberry across your teeth twice a week for best results
After rubbing it for a few minutes, rinse your mouth with warm water
7. Lip Lightener:
Similarly, rub a slice of strawberry on your lips for two minutes and place it on your lips for five minutes
Wash off with warm water
To make your own balm, just mix the juice of strawberry with petroleum jelly which is easily available at chemists
8. Skin Exfoliator:
Mix a few strawberries with olive oil and sugar to make a homemade scrub
You can use this on your lips too, just take care and be gentle as lips are delicate
9. Skin Toner:
The juice of strawberry can be mixed with an equal quantity of rose water and used as toner
If strawberries are unavailable, you could include beauty products like Olay Facial Moisturizers in your beauty arsenal.
So what's stopping you from getting hold of these fantastic berries? Time to head out to the strawberry fields, no?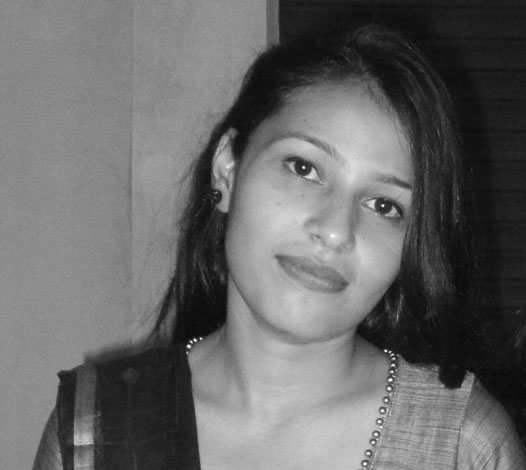 Dear Reader, My name is Manisha Dubey Jha. I have been blogging for 3 years and through the Fast Read.in I have been giving important educational content as far as possible to the reader. Hope you like everyone, please share your classmate too. As a literature person, I am very passionate about reading and participating in my thoughts on paper. So what is better than adopting writing as a profession? With over three years of experience in the given area, I am making an online reputation for my clients. If any mistakes or wrong in the article, please suggest us @ fastread.ait@gmail.com
Read More.