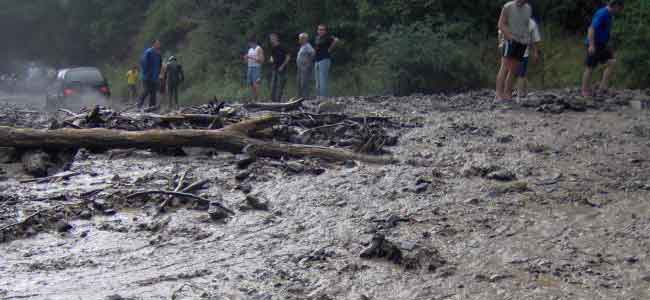 Natural disasters can not be prevented because they are part of the same natural environment in which we live, but as far as possible we can reduce the effect of these natural disasters on people and their property, Take precautionary steps at levels. Here we are providing Paragraph on Natural Disaster in English Langauge for student & competitive Examiner with various word boundaries such as 300, 500, 600 and 800 words, as per your requirement select the article.
Article 1 (300 words) on natural disasters
Due to the constant damage to the environment, the whole world is plagued with natural disasters and therefore we have to focus our attention on ways to prevent these instances. India and other countries are forced to pay the price of the environmental imbalance in the whole world and due to natural calamities in these countries there is widespread loss of life and property.
Awareness needed
Although awareness is rising around the world about natural calamities, in reality no concrete action has been taken and due to this the circumstances are not changing. Concerns about environmental protection have mostly been showing verbal and rhetoric. Environmental imbalance in India is also a matter of growing concern and here too efforts to reduce the environmental imbalance are proving insufficient.
Dangers are increasing due to man-made reasons
Environmental imbalance is also increasing due to man-made reasons. Due to the rapidly growing population, the need for humans has increased and consumerism has increased in them. Both of these factors have affected natural resources. Cutting trees, misuse of mines for mineral and atmospheric pollution are a serious threat to the environment. All these factors have an important role in increasing natural calamities.
The increasing need of water is constantly reducing the level of groundwater, as well as the industrial toxic solvents are being sown in rivers, which is causing our water to become contaminated. Polluted smoke and greenhouse gas emanating from factories and vehicles are polluting the atmosphere. If such a situation continues, then the life of creatures on earth will be overwhelming.
Conclusion
Sustainable development should be given top priority to avoid natural disasters. The environmental concerns of each project should be at the center of all development projects. The previous warning of natural disasters is needed to create an international network of data from satellites. To deal with natural disasters in sensitive areas, sustainable mechanisms should be developed.
Article 2 (500 words) on natural disasters
Disaster can be defined as a tragic event, such as accidents, fire, terrorist attacks, or explosions, etc., due to which people have to face heavy damage. Natural disasters are generated by such natural actions of the Earth that are harmful to the environment as well as being environmentally harmful to humans. Overall it is very harmful for both life and property. Due to natural calamities, many people lose their closest and dear ones and themselves become homeless, destitute and their life becomes a daily struggle.
Types of Natural Disasters
Natural disasters appear in many natural hazards such as avalanches, earthquakes, volcanic eruptions, landslides, floods, tsunamis, hurricanes, snow storms, etc. These disasters make unbearable destruction. Inadequate preparations for natural disasters, lack of proper planning and lack of disaster management further increases the crisis caused by natural disasters. Whenever a natural calamity strikes, there is unimaginable damage to life on Earth and destroys everything in one moment.
Disaster management in India
In the event of natural calamities, proper planning and emergency management are required during human reactions. The lack of preparation has often become visible due to various natural calamities. When there was a flood in Uttarakhand in 2013, no disaster management plan could be implemented here. Despite the fact that the mountainous areas are always surrounded by the threat of natural disasters, state governments have not displayed any adequate preparation. According to the report of a Controller and Auditor (CAG) submitted in March 2013, the State Disaster Management Authority, which was created in 2007, suggested to implement any therapeutic measures during the period of natural calamities between 2008 and 2012. No meetings for measures and measures. CAG report also pointed to widespread irregularities in the use of State Disaster Relief Fund.
How to deal with natural disasters?
Despite tremendous scientific and technical progress, we can not really know where and when a natural calamity is going to come. This is a natural process and we can not stop it. But by some preparations their effects can be reduced and success may be achieved to reduce the loss of life and property to some extent. For example, as we know, global warming is the root of all problems and therefore efforts should be made to protect the environment to prevent climate change.
An advance warning system needs to be developed to reduce the impact of the disaster. In the event of a natural calamity, people need to be trained for safe evacuation also. Strong efforts should be made in this direction to construct more and more earthquake buildings.
After any natural calamity, money is needed to rebuild life again. People should take steps to get comprehensive insurance coverage for their houses and goods in lieu of the loss, after the occurrence of flood, earthquake, landslide, fierce fire or any other natural disaster.
Article 3 (600 words) on natural disasters
Due to obstruction of nature's natural qualities, natural disasters like forms of incidents like floods, earthquakes, heavy rains, cloud bursts, lightning, landslides, and these lead to extensive destruction.
Thousands of people are killed every year in India due to natural calamities. Thousands die because of epidemics that spread after natural disasters. In spite of such large scale destruction due to these incidents, the country lacks an effective disaster management system.
Earthquakes, landslides, droughts, floods, tsunamis and cyclones are a prime example of natural disasters. As far as the earthquake is concerned, the Himalayas, sub-Himalayan regions, Kutch and Andaman and Nicobar islands are counted in the vulnerable areas in India with seismic vision.
Types of disasters in India and their spread
Earthquakes are caused by the increase in internal pressure between the tectonic plates present in the form of huge rocks in the earth's crust, due to which they break down and the ground starts moving due to the earthquake. If the intensity of earthquake is high then it breaks buildings, houses, bridges etc., which leads to heavy losses to life and property. In addition to the low-intensity light earthquake, the extensive and devastating earthquake Uttarkashi (1991), Latur (1993), Jabalpur (1997) etc. have come in different parts of the country.
Landslides due to sloping of rocks due to gravity, friction, earthquake, rain and man-made acts.
Due to the decrease in the amount of rainfall, it becomes dry. It is mainly of three types - related to meteorology, related to hydrology and agriculture. There is a danger of drought in 16 percent area of ​​the country. Already in 1941, 1951, 1979, 1982 and 1987, the country has been under severe drought. Especially the north-western part of the country has been mostly dry.
There is a flood due to excessive rainfall. India is a highly affected country with another flood. Almost every year, due to the terrible flood, property and human and human properties are damaged. According to the National Flood Commission, the country has fixed 40 lakh hectares of land as a flood prone area. Ganga, Brahmaputra, Narmada, Tapi, Godavari, Krishna and Kaveri rivers are included in flood affected areas.
Hurricanes occur due to earthquake (tsunami) in the oceans. Cyclones occur due to variation of temperature and pressure in the ocean. In the Bay of Bengal and the Arabian Sea, 5 to 6 tropical cyclones occur each year. West Bengal, Orissa, Andhra Pradesh, Tamil Nadu, east of the Bay of Bengal and the west coast of Gujarat and Maharashtra Arabian Sea are known for high capacity cyclones and tsunamis.
The fire in forest fires or forests seems to be in long leafy trees. It is often found in hot and arid areas with large leafy coniferous trees and evergreen trees. Forest fire is dangerous for agricultural, agricultural land, animals and pests.
Conclusion
The exploitation of natural resources is the reason for the environmental imbalance and it is contributing to increase the frequency of natural disasters. As a result of immoral exploitation of nature, flooding in some parts of our country, while some parts suffer from drought. Due to increase in urbanization and industrialization, improper exploitation of water resources is happening. In addition, water is also being transmitted to them and there is a decrease in ground water level. Because of the gradual change of the concrete forests of the cities, the groundwater can not be recharged in the ground. In cities, where waste is being thrown away without cleaning it, due to which the waste has accumulated on a large scale. In this way we are messing with the balance of nature due to our greed. The requirement is that we develop with harmony with nature, otherwise by ignoring nature, we will eventually write the story of our own destruction.
Article 4 (800 words) on natural disasters
Natural disaster is a sudden occurrence of massive catastrophe in which both life and property harm. This situation is adverse to the various activities of human, environment and society. Natural disasters cause major damage to the environment, as well as harm to human life and property.
Types of Natural Disasters
Water and climate disasters: cyclones, cyclones and storms, hail storms, gruesome heat and cold wave, avalanches, droughts, lightning, etc.
Land related disasters: landslide, soil flow, earthquake, dam breakage, quarry fire etc.
Ancient Natural Disasters
The worst storm in the world came in 1201 in Egypt and Syria, in which 1 million people were killed. After that, in 1556, earthquake in China killed 8.50 million people. The largest earthquake in India was in Calcutta in 1737, in which 3 lakh people were casualties. The countries with the most earthquake-prone countries include Russia, China, Syria, Egypt, Iran, Japan, Java, Italy, Morocco, Turkey, Mexico, Afghanistan, Pakistan, Greece, Indonesia and Colombia.
Terrified areas of natural disasters in India
Approximately 59 percent of India's regions are earthquake-prone areas, and in the Himalayas and its adjoining areas, areas of the Northeast, Gujarat, Andaman and Nicobar Islands are seismically sensitive areas.
In India, top 10 states of Gujarat, Maharashtra, Andhra Pradesh, West Bengal, Karnataka and Bihar are included in the top 10 figures of earthquake damage to human life. Animals in Andhra Pradesh, Rajasthan and West Bengal have to suffer the worst of these disasters. In Uttar Pradesh, Bihar, Karnataka and West Bengal, these disasters are the biggest loss of human life. The figures for loss of homes and crops in these four states are also the highest.
Super cyclone in Orissa in 1999 and the earthquake of Gujarat in 2001 was the most devastating in terms of the severity of the damage in the last decade of the century. On December 26, 2004 an earthquake struck coastal areas of Andhra Pradesh, Kerala, Tamil Nadu, Puducherry and Andaman and Nicobar Islands. This was the first experience of a disaster like a tsunami in India.
Recent examples of natural disasters in India
In 2005, the floods in Mumbai, India's commercial capital, disrupted the entire city.
In 2008, hundreds of villages in Bihar came under the water of the Kosi river in which the village villages were submerged.
In August 2010, about 113 people were killed due to cloudburst in Jammu and Kashmir's Leh.
An earthquake of 9.3 magnitude occurred in 2004 due to the tsunami in the Indian Ocean.
In 2013, due to the cloudburst in Uttarakhand, there was a tremendous devastation and thousands of people died.
Man-made causes of disasters
In the name of development and urbanization, indiscriminate projects are going on and the environment is unimaginable to all. In the name of electricity, water, tourism and development, the hills are being damaged and the forests in the plateau are ending. Nature is being heavily exploited for minerals, and large scale trees are being cut in the plains.
Disaster management in India
The Disaster Management Bill was approved by the Parliament on November 28, 2005 to deal with the disasters in the country and to reduce the rehabilitation of victims under a deprived institutional mechanism. This bill was enacted on December 23, 2005. Under this, under the leadership of the National Disaster Management Authority and the Chief Ministers under the leadership of the Prime Minister, there is a provision for the establishment of District Disaster Management Authority under the chairmanship of State Disaster Management Authority and District Judges. It also provides for the preparation of National Disaster Management Plan by concerned Ministries and Departments. In addition, there is also a proposal to create a National Disaster Response Force for emergency action and to create training and capacity building to create National Disaster Management Institute. This Act provides for the creation of similar funds on a National Disaster Response Fund and National Disaster Mitigation Fund and at the state and district levels.
Conclusion
Regardless of all these measures by the government, awareness for effective disaster management is the first condition in which the relief agencies can be brought to the affected areas immediately. If people are not aware of the disaster then terrible destruction becomes the biggest obstacle in the way of relief. By providing the basic information necessary for the rescue of people in the disaster areas, the damage caused by disasters can be reduced as far as possible. Proper communication, honest and effective leadership, planning and coordination, etc. are very important for disaster management.
Read More.