We are providing many paragraphs, long essay in very simple language with the boundaries of different words here. Here you can find Essay on Steve Jobs: Technology Innovator and Apple Genius in English language for students in 1000 words. In this article cover Topic : Childhood and family profile, Educational background, Travelled to India in search of spiritual enlightenment, Co-founded Apple in 1976 with friend Steve Wozniak, Left Apple and founded Next, Apple bought Next and Jobs returned back to Apple, Being a perfectionist, always improved the product, Died on 5th October, 2011 and Most successful iconic businessman in the world.
Co-founder of Apple Computer and the creator of Macintosh, iPod, iTunes, iPhone, iPad Steve Jobs, was born on 24th February, 1955 in San Francisco, California Jobs as an infant was adopted by the childless couple Clara and Paul Jobs and they named him Steven Paul Jobs, later popularly known as Steve Jobs.
The Jobs family moved from San Francisco to Mountain View, California, when Steve was five years old. His father Paul was a mechanic for a company that made lasers and taught his son rudimentary electronics. As a result. Steve became interested in electronics.
Jobs's youth was riddled with frustrations o\ er formal schooling. At Monta Loma Elementary school in Mountain View, he was a prankster whose fourth-grade teacher needed to bribe him to study Jobs tested so well, however, that administrators wanted to slcip him ahead to high school, a proposal his parents declined. Jobs then attended Cupertino Junior High and Homestead High School in Cupertino, California. During the following years jobs met Bill Fernandez and Steve Wozniak. a computer whiz kid.
In mid-1968, Jobs was gfren a summer job by Bill Hewlett (of Hewlett Packard) at the age of 13. He liked the job and later said 'I was in heaven' He underwent a change during mid-1970s. He started to listen music and read more outside of science and technology. After his school, Steve Jobs took admission at Reed College in Portland, Oregon. But Jobs planned to drop out of Reed, as he did not want to spend his parent's money on it. He continued to attend auditing class, including a course on calligraphy, though he was no longer an official student. Later he said, if he did not attend the calligraphy course in college, the Mac (Macintosh Computer, which he introduced in 1984) would have never had multiple typefaces or proportionally spaced fonts.
In 1973, Jobs joined a company named Atari Inc in Los Gatos, California. But soon left the job and travelled to India in search of spiritual enlightenment. He stayed in India for 7 months and travelled a lot between Delhi to Uttar Pradesh and Himachal Pradesh.
After returning US, Jobs changed his appearance. He shaved his head and started to wear traditional Indian clothes. At that time, he experimented with psychedelics, viz LSD. During this period, he with his girlfriend Chrisann Brennan practiced Zen Buddhism. Later Jobs said that people around him who did not share his countercultural roots could not completely understand his line of thinking.
Jobs began attending meetings of the Homebrew Computer Club with his friend Steve Wozniak. Jobs co-founded Apple in 1976 to sell Wozniak's Apple I personal computer. The two friends gained fame and wealth a year later for the Apple II. They introduced Apple Lisa in 1983 and then very successful Macintosh in 1984
This was the company's first mass-market personal computer featuring an integral graphical user interface and mouse. The Macintosh was expensive and failed to complete with IBM personal computer the Board of Apple chose to remove Jobs as a head of the Macintosh division, which led to Job's resignation from the company in 1985.
After leaving Apple Jobs founded NeXT, a computer platform development company specialising m state of the art computers for higher education and business markets. The next year, Jobs purchased an animation company from George Lucas, which later became P1xar Animation Studios. The studio went on to produce wildly popular movies like 'Toy Story', 'Finding Nemo' and the incredibles. The studio merged with the Walt Disney Company and Jobs became the largest single shareholder.
In 1996, Apple bought Next and brought Jobs back to the company. Under Job's guidance, the company introduced iMac and other new products like iPod, iTunes stores. On 29th June, 2007, Apple entered the cellular phone business with the introduction of iPhone, a multi-touch display cell phone It was the first generation iPhone. The most recent i-Phone model is iPhone SE.
Jobs had always worked hard to translate his ideas into exciting and innovative products for business and consumers. Even while terminally ill in the hospital. jobs sketched new designs for the products. He was dearly obsessed with the products that his company rolled out and purchased them to the minutest detail. He was a perfectionist. Unlike most technologists and entrepreneurs, who appear to succeed only once, Steve jobs constantly repeated his success.
In late 2003, Steve was diagnosed with pancreatic cancer and underwent a liver transplant in April, 2009. On 5th October, 2011 Steve Jobs died at his home m Palo Alto, California, at the age of 56, leaving behind his four children and wife Laurene Powell.
Steve believed in himself He turned what many believed impossible into reality. This focus helped him, his companies to sail through difficulties and made him the architect of many successful products. He believed that passion and determination drives innovation. He said, "Innovation has nothing to do with how many R & D dollars you have. When Apple came up with the Mac, IBM was spending at least 100 times more on R & D. It's not about money.
Its about the people you have, how you're led and how much you get it." It is really difficult to find out any leader like him who is so passionate about the product. In 2007, Jobs was named the most powerful person in business by Fortune Magazine.
Steve is specially credited for his contribution to marketing, which has always been one of his premier domains of expertise. He was involved with 'Think Different' advertisements, some of Apple's most brilliant piece of marketing. He created the leadership culture of Apple on brand fanaticism and radical customer devotion. Steve and Apple not only created a great Apple community, but he himself was a great brand fanatic.
Steve Jobs was able to direct his people and make them do things which they had never done before. Bur these things were also essential for the realisation of his vision nd plans. He was often termed as arrogant and obsessed perfectionists. But his charisma, self-confidence and passion for work overshadowed all his flaws and made him one of the most successful iconic businessman who transformed in a major way the lifestyle of human beings and their interaction with technology.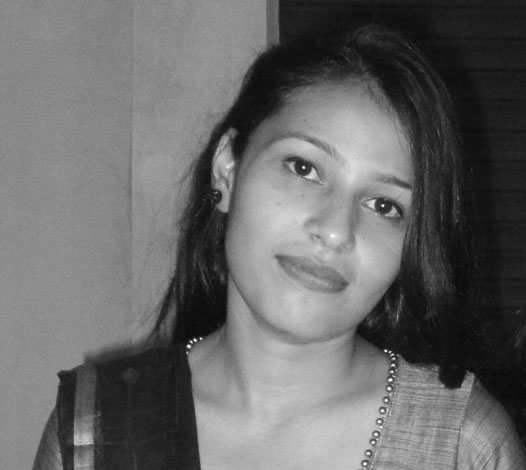 Dear Reader, My name is Manisha Dubey Jha. I have been blogging for 3 years and through the Fast Read.in I have been giving important educational content as far as possible to the reader. Hope you like everyone, please share your classmate too. As a literature person, I am very passionate about reading and participating in my thoughts on paper. So what is better than adopting writing as a profession? With over three years of experience in the given area, I am making an online reputation for my clients. If any mistakes or wrong in the article, please suggest us @ fastread.ait@gmail.com
Read More.