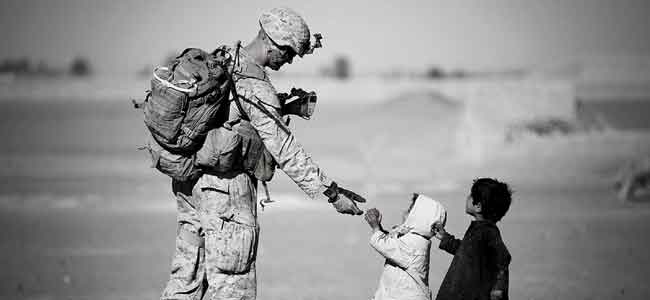 The enthusiasm to face the difficulties of love for the country and the country is called patriotism. Patriotism teaches us to love our country and embrace whole humanity. It points people to follow the main duties of their nation. The feeling of patriotism is to find happiness by giving supreme sacrifice for the country and it enables us to take forward our meaningful steps for our country.
Here we are providing Speech on Patriotism in English Langauge for student & competitive Examiner with given as per the time limit 3 minutes, 5 minutes, 7 minutes etc.as per your requirement select the speech.
Speech on Patriotism - 1
Respected CEO, manager and supervisor, dear colleagues and all other friends!
Today is the day when we got freedom from the British and in 1947 our country became an independent country. Like every year, we have gathered here to celebrate Independence Day and pay tribute to all the great people who have sacrificed for our freedom and are still sacrificing their life to ensure the security of independence. Are there.
I am feeling highly esteemed by the opportunity to give a speech on our patriotism. This topic is very sensitive to me because I love my country very much. We all know how many hardships freedom fighters have faced to make India independent. Patriotism and sensitivity are important for the freedom of any country. A patriotic person is one who is always ready to sacrifice his life for the need and love of his country.
One of the best qualities of any person is patriotism. It is the sacred sense of the mind. Thankfully we live in an independent country, rather than our great freedom fighters who had achieved this after giving many struggles and sacrifices. Now we do not have to struggle every day in order to survive as much as they had to do in their life.
Therefore, keeping in mind those great people who have fought for our freedom, we are full of patriotic feelings. Mahatma Gandhi, Shahid Bhagat Singh, Rajguru and Sukhdev, Subhash Chandra Bose, Lala Lajpat Rai, Sardar Vallabh Bhai Patel and many other great people worked hard till their last breath, just because they wanted to see their countrymen living in harmony . It is only the work of great people who still remember them in the world. However, there are many anti-social elements in our society who try to spoil the image of our country.
Nowadays we see in the news that some of the young students of the universities speak against their country. Such people do not respect the hardships faced by freedom fighters and our armed forces who protect us every moment.
Patriotism can be accomplished through other means. Not necessarily everyone should be a freedom fighter or serve the country by joining the army, navy or air force. By becoming a part of Swachh Bharat Abhiyan, you can show your love towards the country or you can help poor, hungry and needy people, save water, save the environment etc. You can join NGOs (NGOs). By distributing water in the summer or distributing blankets in winter as a help to the needy, you can show your love for mankind and thus show your true bravery and patriotism. Patriotism is not only a struggle for freedom of any country, but also includes the honest feelings of the country and the countrymen and the true love which can be displayed through emotional work for the development of the country.
Love your country and show it in your work.
Thank you.
Speech on Patriotism - 2
Honorable Vice Chancellor, Respected Principal, Associate Colleagues and my dear students.
You all know that today we have organized this ceremony to celebrate the victory and sacrifice of our freedom fighters, who fought during the struggle of freedom, and let me speak on patriotism by our respected chief as a senior faculty member of our XYZ Institute. Has been chosen to give. From my whole staff and students of this institute, I want to thank my respected Vice-Chancellor for giving his valuable time and for registering his presence on this occasion.
As I mentioned earlier, we are here to remember the great freedom fighters of our country, Mohandas Karamchand Gandhi, Shaheed Bhagat Singh, Chandrasekhar Azad, Bal Gangadhar Tilak, Subhash Chandra Bose, Jawaharlal Nehru, Dr. Rajendra Prasad and many others. Are there. Their contribution towards the achievement of independence was unimaginable and it can not be expressed simply in words. However one thing that needs special mention is the enthusiasm of their great patriotism. When only one thinks about the bondage of bondage or slavery of the British Raj and freedom struggle, if one strive in our whole body, then all of them have fought it and fought against it. It is very difficult to understand the pain and problems felt by them.
There is a similar thing in all those who make them united to the Motherland till their last breath during the freedom struggle and that is patriotism and love towards their country. They firmly believed in the song "My India great". So now if you have a question that what is patriotism, how many of you are ready to answer? Maybe everyone will give up! Obviously this is a simple question for you but trust me that there are many sub-sections.
Remember that it is good to love your country and its people, but this does not give you the right to hate any particular idea or ideology. It is therefore important that your patriotic enthusiasm does not violate the line that leads you to fanaticism or extremism. Remember the foundation of our country is based on the principles of tolerance and compassion.
There is no place for hatred or sickness in patriotism. It is patriotism that inspires the country and its people to sacrifice their lives for love, we have to spread the message of love and peace everywhere around the world. We can show love to our country in a variety of ways, in which the major is to work for development and to take effective measures to eliminate poverty, illiteracy, child labor, violence against women and other social evils. In all these ways, we can make our country a better place to live in the country.
It is not necessary to say that Patriotic is one of the best qualities found in men and it is very encouraging. For a person, patriotism in the true sense of this word will happen when he will fulfill the responsibility of his country and will constantly work towards his overall development. So think beyond your own and your family and protect national interests and spread the message of international brotherhood everywhere.
Before leaving the platform, we will say "Bharat Mata Ki Jai" in a very loud and clear voice together!
Thank you.
Speech on Patriotism - 3
Good morning everybody. We welcome all of you for this grand celebration of Independence Day.
My topic of today's discussion is patriotism. For each of us present here, there is a different implication of this word. Today I will discuss my thoughts that what I mean by patriotism. Patriot is such a person who wants to serve the nation as a loyal citizen and to provide his service. A true patriot loves the country and is prepared to sacrifice every kind of sacrifice for his country. The patriot man works for the welfare of the motherland completely. A group of such people keeps the feeling of patriotism in it. Patriots are those who go from the face smiling while going to war. They do not doubt their donation of their lives for their motherland.
We have been fortunate in the form of citizens of India who are found in good patriot legacy, which we are proud of, patriots sacrificed their dreams for the motherland and left their life too.
Patriots are beyond the bounds of their character and morality to work for the good of their country. Some great patriots include Mahatma Gandhi, Bhagat Singh, Shivaji, Rana Pratap, Rani Lakshmi Bai, Sardar Patel, Subhash Chandra Bose, Lala Lajpat Rai, Maulana Azad etc. in giving great sacrifices to India. These people have sacrificed their lives for the country and kept their country always before themselves. These patriots are respected with deep feelings and will always be remembered as examples for future generations.
Patriotism mainly means that we should have true love and feelings towards the country and should be passionate about working for its progress. For the patriot, the motherland means more than heaven. This is only the sacrifice, dedication and contribution of patriots, which makes the country prosperous and prosperous. Patriotism is considered a milestone in the step of nation building. A patriot is never selfish or self centered but is loyal and sensible.
Patriotism means that we should have love and affection for our country, but this does not mean that we hate any kind of hatred towards any other country. People should be able to support their country but do not have the wrong feeling for other countries. No other countries should have a bad look. There are many patriots in each country who sacrifice themselves and give priority to their country first. All the great nations who make their name in history are witnesses to the services of their patriots.
I would like to inspire everyone on behalf of everyone to safeguard, develop and preserve the country's independence. People should work for their country. Every nation needs to unite on behalf of its own interests and more people to build their own country. People should be concerned about the progress and prosperity of their country. A true patriot always gets respect, love and affection from other citizens of the country.
Thanks for being a part of patriotic publicity.
Speech on Patriotism - 4
Good morning I welcome you all in this session. As you all know, we have gathered here to share our thoughts on how important our country is to give top priority.
To explain this topic, I would like to share my thoughts on patriotism. This is a very important feeling for the country's independence. Patriotism is particularly concerned with the dedication and values ​​of any country regarding its defense. Patriotism does not mean that there is some debate on India versus Pakistan. It is a virtue that has inherited your country to make the best in the world. Many elderly people believe that the feeling of patriotism is diminished in the current youth and in future generations.
I would like to point out to all of you, representing the youth of today that the spirit of patriotism is within us, the only way to display it is different. We do not believe in adhering to traditional methods of expressing patriotism but are dedicated in every possible way to the responsibilities of making our country the best. Within patriotism, there are great technical infrastructure that enable our country to move forward on the path of progress.
Behind the upliftment of the country, a patriot person must be dedicated to his main purpose. From childhood, we have been taught about the events and stories that many patriots have in our country. It has been done to awaken the importance and spirit of patriotism within us all. Every country needs patriots who are fully dedicated to the development of the nation by keeping themselves ahead with their own efforts. We are thankful to those incredible people who have fought a long battle and have helped the country to achieve its independence and protect it.
Patriotism is a legacy that we got from our ancestors. It is a spark that sparks the spirit of the country. A patriot person always gets respect, love, support and never ending affection for other people. It is not only because of their sacrifices but also because of love, care, dedication and affection towards the country.
I would like to inspire you all to say that never let the feelings of patriotism diminish. This is one of the most important elements for the country's development and prosperity. You spread this message more and more, how the patriots have helped us to move forward in our country and it is our responsibility that we now have justice with that legacy.
Thank you.
Read More.